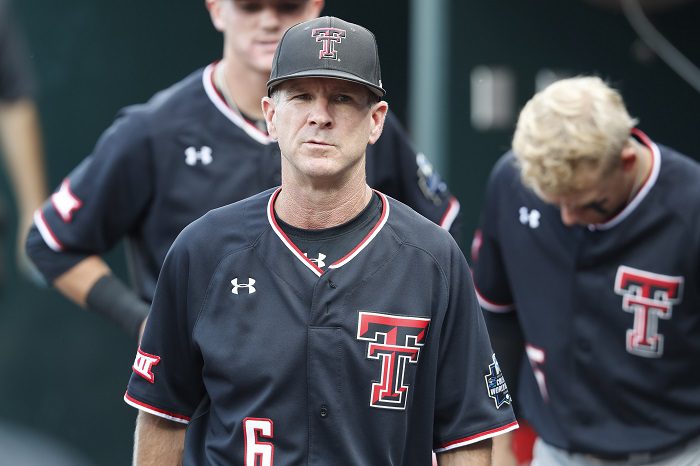 The Texas Tech Red Raiders started their NCAA baseball super regional with a 15-3 Game 1 loss to Stanford on Friday afternoon in Lubbock. Here are my three takeaways from the game as the Red Raiders will need to win on Saturday to keep their hopes to get to Omaha alive.
1. Bad Pitching
The Red Raiders had pitcher Chase Hampton take the mound in Game 1. He struggled early as he gave up four runs in the first inning. Hampton would not even last four innings before being pulled. Then came Derek Bridges and Brendan Girton, who each gave up a run in the sixth inning. From there, Levi Wells gave up some runs in the seventh inning while Brandon Beckel gave up more in the eighth inning. Tech would have a couple more pitchers after that, but it didn't really matter because the wheels came off the wagon long before the late innings. The pitching was bad throughout the day and Patrick Monteverde has the mound in Game 2 for Texas Tech. It will be crucial for him to have a strong start if the Red Raiders want to make it out of the weekend.
2. No Offense
Texas Tech has done a great job all season long swinging the bat. The Red Raiders only were able to score three runs in Game 1, thanks to Cole Stilwell hitting a solo shot in the fourth and an RBI-single from him in the sixth, before the Red Raiders a late run in the ninth. Other than that, Tech had no answers for Stanford starting pitcher Brendan Beck, who struck out 13 batters on the day.
3. Win or Stay Home on Saturday
Any time you play a best-of-three series, winning the first game is always a plus. It gives you two chances to win one game instead of having to win back-to-back elimination games. The discouraging part about the Texas Tech loss was not only will they have to win their next two games, but the poor performance they had in Game 1 forced them to use a lot of pitching. Stanford simply beat down the Red Raiders in Lubbock and now Tech will need to dig deep and find a way to win on Saturday, or else their season will come to an end without getting to Omaha.
**Want to win a $20 gift card?  Go sign up here and join our conversation! The best poster each week wins a gift card to your favorite establishment!**