Uncategorized
Top 5 Sports Websites & Apps For Fantasy Football Fans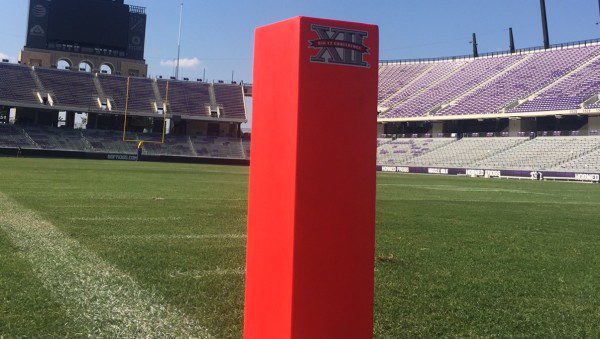 Fantasy football is growing at a rapid pace. Sports gambling is being legalized in states all over the country, and more people will begin to play fantasy football as they learn about sports gambling. Fantasy football can be difficult to keep track of, especially if you are not watching all of the games each weekend. There are many different sites and apps and keeping an eye on all of them is impossible. We recommend reading DraftKings Review and checking out the following 5 apps and websites that will help you keep track of player news and scoring for your fantasy football team:
1. ESPN App for Score Updates and Box Scores
This website is an obvious one for those who have been playing fantasy football for years, but for those just getting into it will want to utilize it. ESPN is very comprehensive in their live game stat reporting, and it also provides a game cast that will allow you to follow along without watching. It is the worldwide leader in sports for a reason.
Veterans in the fantasy football scene will not need any help maneuvering around the website. For those just getting into fantasy football, the website updates live scores and provide news for all kind of information, like injuries and rumors around the league. You can also select your favorite teams and players to receive news about throughout the season.
2. Fantasy Footballers App for Start/Sit Rankings
During the fantasy football season, knowing who is playing and who is out is extremely important. The next most important thing is to evaluate the matchups that players have and who would be best to play that week. You will have the guys that are starters no matter what the matchup is, but the best fantasy football players are able to look at matchups and play the correct player.
The best website to use for start/sit decisions is the Fantasy Footballers' website. On their website, they provide weekly start/sit rankings, podcasts talking through each matchup for the week, and draft guides for those looking to win their league in the offseason.
Their podcast is ranked as the #1 fantasy football podcast, and they are very knowledgeable about the world of fantasy football. For fantasy football vets, you could use this website as just another reference as you make your decision based on the research you have done. For those just getting into fantasy football, you will be very competitive from the start of the season to the end if you follow their rankings.
3. Bleacher Report App for Breaking News
In terms of football and sports reporting in general, the best app for breaking football news is the Bleacher Report app. The Bleacher Report app covers more than just football, but it has plenty of reputable sources feeding them information throughout the entire NFL season.
However, in terms of an app that provides breaking news, the best app would be Twitter. This would require you to create a social media profile on Twitter, but ESPN and Bleacher Report apps receive all of their breaking news from sports reporters' Twitter accounts. The high profile sports reporters, such as Adam Schefter and Ian Rapoport, tweet out the news as soon as they receive it. By following them, you can find out about news before you get the alerts from the other apps.
It just comes down to what experience you would like. If you are a more relaxed fantasy football player, or you do not like social media, then the Bleacher Report is perfect. However, if you want to gain an edge on your opponents and acquire guys off of the waiver wire before everyone else, then Twitter is the app for you.
4. ESPN and Yahoo Apps for Season-Long Fantasy Football Leagues
The two major apps when it comes to season-long fantasy football leagues are ESPN and Yahoo. These two apps provide very similar experiences, but the interfaces are slightly different. The ESPN fantasy app has 9.1 million unique users, which is 2.7 million users more than the Yahoo fantasy app.
It mostly comes down to preference. Both apps provide a high-quality experience, but if there are guys in your league that do not use a yahoo email, it is typically easier to use the ESPN app. You cannot go wrong either way, but the ESPN fantasy app has more users. So if you are looking to join random leagues or random mock drafts, then the ESPN fantasy app is the one to use.
5. FanDuel and DraftKings Apps for Daily Fantasy Football
Daily fantasy football has become increasingly popular, and it has attracted many more people to the fantasy football world. Many people dislike fantasy football because of the season-long commitment that you have to make. With daily fantasy football, you do not have to make that commitment. Instead, you draft a team that day and watch them play. FanDuel and DraftKings allow players to do this anytime there is football on as well.
That is another knock that full-season leagues get. People do not like to pay attention to the waiver wire every day of the season. This is why daily fantasy football has grown in popularity. With FanDuel and DraftKings, there is no waiver wire. Instead, you get to pick any players you would like each time you set your lineup. This allows for more winning opportunities, and you get to watch different players each week.
In daily fantasy, you are given a budget to draft your team. For example, on any given Sunday, you may be given a budget of $50,000. With that $50,000, you must draft a full roster based on the dollar values that are assigned to those players. This takes away from the draft strategy and trying to get guys in later rounds. There are still sleepers in daily fantasy, but you are not the only one that has that guy on your team. You can then enter these lineups in multiple contests on FanDuel and DraftKings, which will allow you to compete against multiple different players and give you more opportunities to win.
The other drawback is that you have to play against a larger player pool. Rather than play against one guy each week and 11 other guys the whole season. In daily fantasy, you are playing against thousands of other players potentially. You will draft your lineup and hope that they accumulate the most fantasy points in comparison to the thousands of other teams that were drafted that day. On the FanDuel and DraftKings apps, there are more players that you are playing against, but you also have more opportunities to win. Both apps give away thousands of dollars each week to those who are able to pick the best players for their lineup each week.
With that being said, the best apps for daily fantasy football are FanDuel and DraftKings. These two apps are the most popular and give you the best and easiest interface to use.