Big 12 News
Chris Del Conte Says Texas vs. Texas A&M Rivalry Renewal Would be 'Great' For College Athletics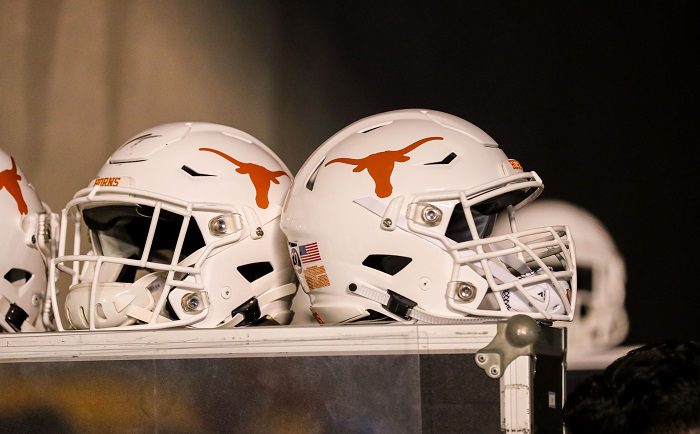 It's the offseason, so it's time to start discussing how and when, or if, Texas and Texas A&M can ever renew their rivalry.
Well on Tuesday, Texas athletic director Chris Del Conte went on "The Horn" in Austin, and said, as he's done before, that he would like to renew the rivalry, adding it would be good for "college athletics".
CDC reiterates on an interview on The Horn that it would be great for college athletics to get Texas-Texas A&M back on the schedule and he wants it on the schedule in the future. #HookEm

— HornSports (@HornSports) June 15, 2021
CDC is exactly right. This game and rivalry goes beyond the two programs, and even the Big 12 and SEC. It would be an enormous deal for college sports.
But there are obstacles that go beyond fear and ego, and that's scheduling. The Texas Longhorns have a Power 5 non-conference game on the schedule every year through 2033, while Texas A&M is lined up through 2029. This doesn't create many opportunities.
And then there's this sticking point, if we ever get this far in the conversation: Where is the game played? As Del Conte noted in the interview, this could be another problem if the two programs are even able to agree in principle to a game.
CDC did bring up something that has likely been a sticking point when discussing getting A&M on the schedule. He mentions the last game between the two teams was played in College Station.

So the question is would A&M be willing to restart the series with a game in Austin?

— HornSports (@HornSports) June 15, 2021
And with that being said, this remains an incredible long shot, mostly because Texas A&M has way too much to lose by rebooting the rivalry. The Aggies get to ride Alabama and the SEC's coattails until further notice. And having to play Texas accomplishes nothing for them on that front.