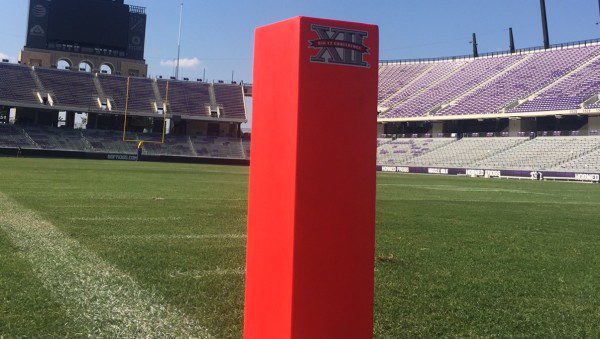 College sports and in particular football is something that fans gravitate to. Whether that be a team they follow, a player, or simply because that is where that fan went to college, there is something special about college football. 
With the NFL Draft now done and teams in their mini-camps now, attention can now turn to college football and in particular the future Heisman Trophy winner.  
Oklahoma has the current favorite quarterback Spencer Rattler with college football odds 2022 at +500. He became the first quarterback since Sam Bradford to be selected in the Football Writers Association of America's Freshman All-American Team. Rattler will have most of his offense returning, you can see why many have him as the favorite for the Heisman as well as having Oklahoma contend for the national title. 
D.J. Uiagalelei is an interesting prospect. He led Clemson to a come-from-behind win against Boston College. Many did say that his performance was similar to Trevor Lawrence when he led Clemson to the 2018 national title. 
Another superb performance was the double-overtime loss to Notre Dame as he threw for two touchdowns and 439 yards. If he can get some help from his offense then it is very feasible to see him as one of the favorites. 
Next up is quarterback Sam Howell (+1000). Currently, with UNC, he has been going from strength to strength and is considered one of the best players in the country. He had a truly record-breaking freshman season. He then followed that up with better stats as his completion percentage went from 61.4 all the way up to 68.1. 
His best performance was undoubtedly the 59-53 win over Wake Forest. Howell went for 550 passing yards and threw for six touchdowns. He did so while going at 71.1% and throwing just the one interception. With the loss of several players, Howell is going to have to back up his great seasons yet again if he wants to lead his team to a conference title game. If he does manage to do that, then he will be well and truly in the Heisman conversation. 
Now, this next one is based on the football program just as much as the player. Bryce Young sat behind Mac Jones last year as he watched from the sidelines as Jones led Alabama to the national title. However now with Jones taken by the Patriots, the stage is Young's. He is one of the most talented players on the Bama roster ever to sign which is a big endorsement considering the talent that the program has had over the years. With positions made vacant by Jaylen Waddle and De'Vonta Smith as well as back Najee Harris, Young will need help if he is going to follow in Mac Jones' footsteps. 
Lastly is Kedon Slovis (+2000) In just six games, Slovis passed for 17 touchdowns while throwing for 1,700 yards. He led USC to their first conference championship appearance since 2017 but ultimately lost to Oregon in the Pac-12 title game. Drake London is returning, much will be expected of Slovis and USC in the coming year.
These are the current top five favorites for the Heisman Trophy.