Big 12 News
No. 2 Punter Tyler Perkins Commits to Iowa State Cyclones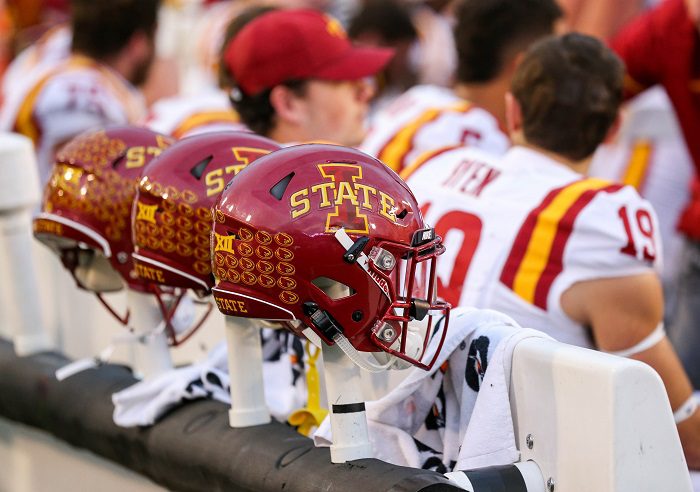 The Iowa State Cyclones have picked up a commitment from the No. 2 punter in the Class of 2022 in Tyler Perkins.
Perkins recently went from the No. 6-ranked punter in the country to the No. 2-ranked punter in the country in the Kohl's Kicking Camp rankings. Since special teams don't get the amount of recruiting attention as other positions, the Kohl's Kicking Camp rankings is one of the most well respected in the sport and is responsible for selecting the specialists for the Under Armor All American game. The group rates Perkins as a five-star prospect.
According to 247Sports, Perkins developed a relationship with executive offensive analyst Rob Grande and the Cyclones extended an offer to Perkins last month as they monitored his progress throughout the spring. This is Iowa State's first commitment since April and it gives the Cyclones five commitments in its Class of 2022.
The class is currently ranked No. 6 in the Big 12 and No. 49 in the country, according to 247Sports, with three-star linebacker Jacob Imming leading the way.
Matt Campbell and the Cyclones are coming off a trip to the Big 12 Championship Game in 2022 and are projected to be ranked inside the Top 10 in the nation when the 2021 college football season kicks off.