Big 12 News
Bob Huggins Has No Plans on Retiring Any Time Soon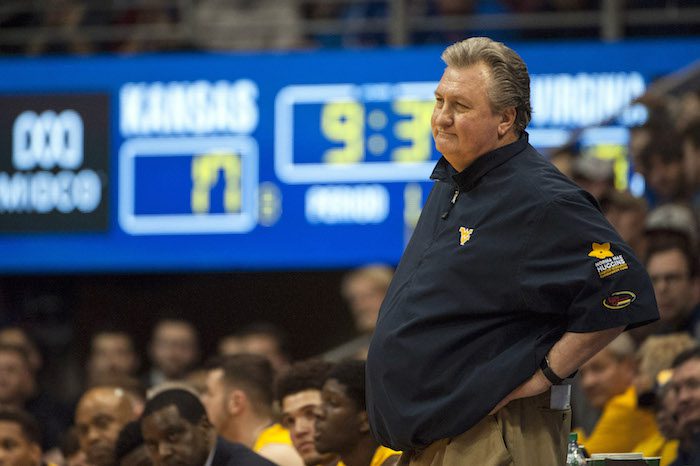 The college basketball offseason received a shake up in recent weeks when Duke head coach Mike Krzyzewski announced his plans to retire following the 2021-22 season. Also, UNC's head coach Roy Williams retired back in April after joining the 900-win club. But Mountaineers fans don't have to worry about that happening to their legendary coach, for now.
Bob Huggins is one of only six coaches in Division I men's basketball history with 900 career wins, joining Krzyzewski, Jim Boeheim (982), Jim Calhoun (918), Williams and Bob Knight (902). And he's one of only three on the list who are still actively coaching. But as Coach K and Williams decide to hang 'em up, don't expect to see Bob Huggins leaving the sidelines any time soon.
Huggins told Cincinnati.com, "As long as I feel like I can do it the right way and I can contribute, I'm going to keep going."
Huggins, who is 900-382 in his career with 399 of those wins coming at the University of Cincinnati (1989-2005), said he doesn't have any plans of slowing down despite suffering a heart attack while coaching at Cincinnati and sorting through the death of his father and other personal health scares while at West Virginia University. Huggins is entering his 15th season with the Mountaineers.
And while Huggins has accomplished an enormous amount in the sport, including multiple Final Four trips, Coach of the Year honors and 900 wins, those aren't the things that drive the WVU head coach, adding, "I don't really look at those things. I keep getting, 'Are you going to get 1,000 wins?' Or are you going to do this or do that? I don't really care about that stuff. I care about doing the best job that I can possibly do, giving them (the players) the best experience that they can possibly have, and then, the joy of it is, like a father, watching them go out into the world and do the things that they do and how well they do those things. That's what I care about. I care so much more about them than I do any record or accolade."
Huggins is heading into the final year of a four-year contract extension he received in 2017, but then his contract is set to move into five years of paid emeritus status. According to the contract, Huggins could defer his term of emeritus status and continue as head coach, as long as WVU AD Shane Lyons agreed.
And for now, there's no reason for the Mountaineers to move on, and apparently Huggins feels the same way.