Big 12 Recruiting
No. 1 Recruit in 2023 Class Lebbeus Overton Says He'll Be Back to Oklahoma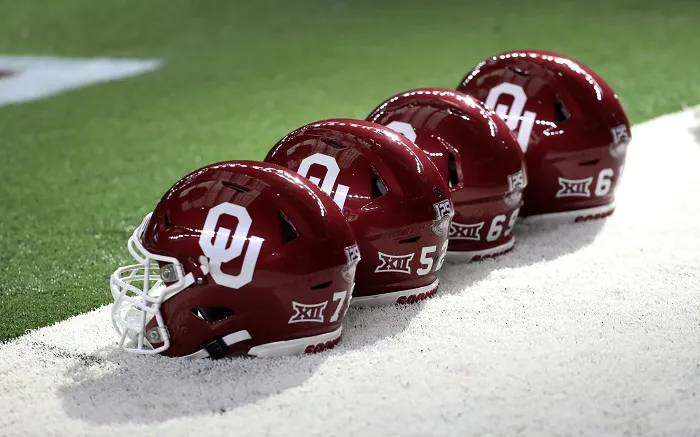 The Oklahoma Sooners had a big recruiting weekend and some good news is coming out of the visits already. The No. 1 prospect in the Class of 2023, Lebbus Overton, told 247Sports that he will be back to the visit the Oklahoma Sooners.
Now this certainly doesn't mean he's about to commit to OU, but the fact that Oklahoma got Overton to visit Norman and the initial returns are positive says a lot about where the program has come in the last few years.
That's in large part because Overton is a defensive lineman from Georgia. The idea, even two or three years ago, that OU would seriously be in the running for the top player in the nation, who plays defensive line,  from SEC country, is unfathomable.
But here we are, with the Sooners recruiting much better during the Lincoln Riley era than they did during the final few years under Bob Stoops. And now with the defense coming on under Alex Grinch, OU has the ability to go get players from Georgia, Alabama and Florida's back yard.
This is exactly the kind of thing the blue bloods in the Big 12, Oklahoma and Texas, need to start doing. Ever since conference realignment, it's been the SEC teams who have gone into Big 12 country in Texas and poached the top players. If the Big 12 can start returning the favor, and Oklahoma is in the best position to do that, it would help turn the tide on the recruiting trail across college football.
In the 2022 Class, Oklahoma is ranked 9th in the country. As for the 2023 class, there are no real rankings yet, but if OU does land a commitment like Overton, that changes the landscape of that recruiting class, along with possibly the sport itself.