Big 12 News
Texas WR Keithron Lee Arrested on Assault Charges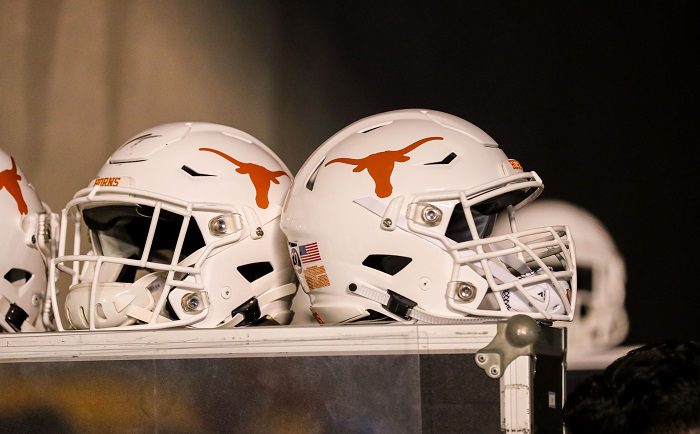 The Texas Longhorns are dealing with an off-the-field issue for one of their newest players as 2021 wide receiver Keithron Lee has been arrested on assault charges.
According to Brazos County jail records, the wide receiver was arrested on assault of a family member charges on Sunday, June 20. His bond was set at $5,000 following the arrest on assault charges.
On Tuesday afternoon it was announced that Texas coach Steve Sarkisian has suspended the incoming freshman from the program.
Lee has been in the pipeline since December, as he originally committed to Texas under former head coach Tom Herman. He was listed as a three-star wide receiver by 247Sports and Steve Sarkisian was happy to welcome him in as part of the 2021 recruiting class.
On National Signing Day, Sarkisian said of Lee, "I really view him as a slot type of receiver for us. I think this guy's got a real high football IQ. All of the gadget type plays — the jet sweeps, the bubbles — those things stand out, but when you really start digging into the tape on him, his ability to adjust on the football down the field is something that's been very impressive to me."
Lee picked Texas over offers from Baylor, Arizona State, Ole Miss and Tennessee, among others. In high school, Lee racked up 3,479 total yards of offense and 49 touchdowns over three seasons.