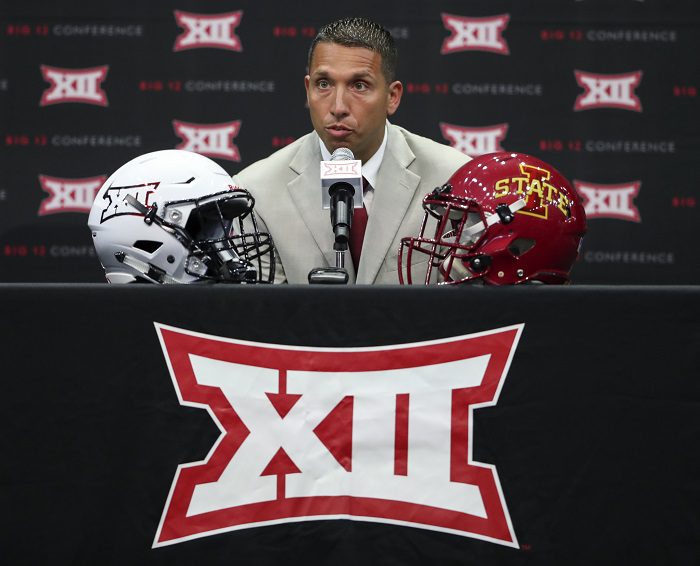 When you think about Matt Campbell today, you think about the no-nonsense leader of men who has taken the Iowa State football program from an afterthought in the Big 12 to a team that has had College Gameday in attendance, reached a Big 12 Championship Game, and will likely be ranked in the Top 10 in the nation before the 2021 season begins.
But in a time not all that long ago, Matt Campbell was a football player himself at Mount Union College in Ohio, where he played on the defensive line from 1999 to 2002. While Campbell was ferocious on the defensive line (he was twice named to the College Football All-America Team and named Ohio Athletic Conference Defensive Lineman of the Year), he also had a ferocious hair style to go along with it.
Campbell had the bleached hair look going, which in fairness, was very popular around that time amongst teenagers through young adults. I remember Mets catch Mike Piazza sporting that look as well around that time. But when you combine the bleached hair with the sideburns, that's a bad ass combination.
We should've all known Matt Campbell was destined for greatness based on his looks from his Mount Union playing days.
Maybe if Iowa State reaches a College Football Playoff, we can convince Campbell to bring it back?!