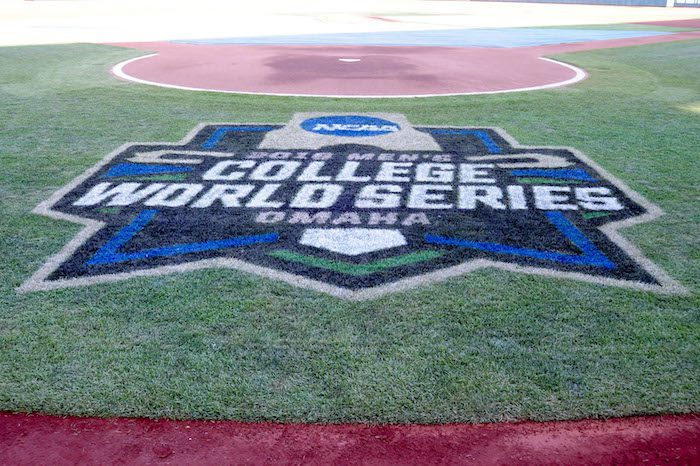 Every single week there are plenty of different sports discussions going on in the world of social media. Whether it is Facebook or Twitter, you can guarantee that as you are reading this, some people at this very moment are arguing over sports.
Whether it be comments, tweets, radio or television, there is always something buzzing in the sports world. Sometimes for better or worse but I thought it would be fun to capture the week with a three up and three down series to show you what I saw that caught my eye this past week. 
Three Up
College World Series
In two straight elimination games, the Texas Longhorns have stayed alive in Omaha. After their big win over Virginia on late Thursday night, Texas is now in the "final four" as they join Mississippi State, Vanderbilt, and NC State as the only teams left. Texas will have to beat Mississippi State twice in two days if they want to advance to the finals.
Recruiting
As of right now, 247 Sports has four Big 12 teams ranked in the top 25 for the class of 2022. Oklahoma and Texas are in the top ten while Baylor is in the top 20. Surprisingly, Oklahoma State sits at #24 as well. Oklahoma got a big-time four-star running back this week while Baylor has had a bunch of commitments over the last few days. It's rare that anyone outside of Texas and Oklahoma finish in the top 20 but maybe this is the year someone does it. Yes, I know it is still early though. Also, in cased you missed it, West Virginia found their class of 2022 quarterback as well.
MLB Foreign Substance Checks
It may annoy some fans, but someone out there created an entire Twitter account for these checks, and I find it pretty hilarious. Some of the reactions I have seen from pitchers over the last few days has been gold and this one from Max Scherzer was pretty good.  
Three Down
Some College Football "Fans"
A few days ago, Kory over at Big XII Country posted this after Oklahoma landed a big time running back. What a sad life this person commenting must have.
Texas A&M
Isn't it sad even other SEC fans can agree on this?
All-Star Abominations
For those who don't know, I am an Astros fan. I will now pause for a second so you can yell at your screen and say something mean about my team. Ok, now that's out of your system, who in their right mind thought these All-Star Game uniforms were a good idea?