Trending Now
Where every Big 12 Team Ranks on Athlon Sports Preseason Top 130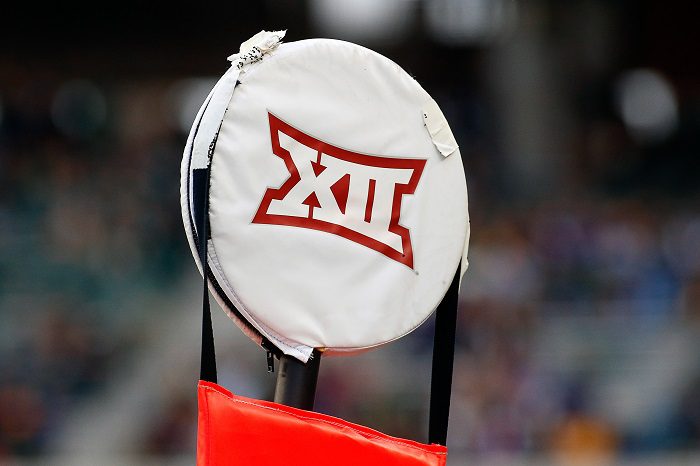 We're at that time of the year when you can faintly smell the college football season. Media Days is around the corner and then fall camp will be here before we known it. That means it's also time for season previews and one of my favorites is Athlon Sports, who went ahead and ranked all 130 FBS teams heading into the season.
It should come as no surprise that the Oklahoma Sooners landed the top spot in the Big 12 and the No. 3 spot in the country.
Here's a look at where the 10 Big 12 teams rank:
No. 3 Oklahoma
No. 7 Iowa State
No. 20 Texas
No. 25 TCU
No. 28 Oklahoma State
No. 33 West Virginia
No. 53 Kansas State
No, 58 Baylor
No. 73 Texas Tech
No, 115 Kansas
As expected, the Big 12 Conference has Oklahoma and Iowa State in the Top 10, then a TCU-Texas pairing, with Oklahoma State and WVU closely behind, and then a big drop off to the bottom four teams in the conference. Overall, it's a pretty fair ranking for the conference and likely what we will expect when the official Top 25 rankings come out before the 2021 college football season.
Which Big 12 teams do you think are overrated or underrated in the Athlon preseason rankings?