Big 12 News
Four Thoughts on Texas' Season-Ending Loss to Mississippi State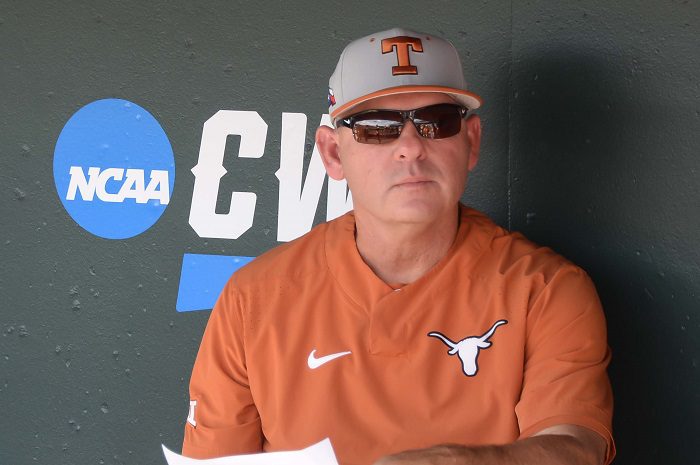 The Texas Longhorns ended their NCAA baseball College World Series journey with an 4-3 loss to Mississippi State on Saturday night in Omaha. Here are my four thoughts from the game as the Longhorns wrap up their 2021 season.  
1. The Mississippi State Pitching 
The last time Texas saw the arms of Will Bednar and Landon Sims, Texas struck out over 20 times. While the Longhorns were able to cut that in half, the hits just weren't there on Saturday night. Texas finished the game with four hits but managed to squeeze three runs out of those four hits. Give the Bulldogs pictures credit because they are excellent pitchers, and it will be tough for any team in college baseball to get quality at bats against Bednar and Sims.  
2. Texas Pitching  
While Mississippi State had some great pitching on Saturday, Texas was fairly good too. Tristan Stevens took the mound and gave a good effort as he pitched five innings and allowed three runs matching Blake Bednar on the other side. Maybe Stevens was in for a bit too long, but reliever Cole Quintanilla came in was great for three innings. Cole was asked to come in earlier than expected but despite giving up the game winning run, he pitched his tail off. It was a game of pitching and Mississippi State had the last laugh on Saturday.  
3. What A Game 
For people who want a ton of home runs and crazy numbers, this game wasn't for you. However, these two teams looked they belong at this stage of the postseason. Both teams were deserving of winning this game and it came down to the final inning. Texas has been a good ball club all season long and Mississippi State was right there as well. Sometimes luck of the draw is crucial in these College World Series matchups, but I will say that both teams were fun to watch throughout this postseason. What a series between these two programs.  
4. Tip of the Cap 
Despite falling short of their ultimate goal, this Texas team was arguably the best team in the last ten years in Austin. The pitching was there along with veterans sprinkled in and to me, looked better than the 2018 and 2014 teams. Also, this was the first time since 2010 that the Longhorns had a fifty plus win season. David Pierce is building a solid program at Texas, and I would not be surprised to see Texas in Omaha more often than they have been over the last decade.