Trending Now
Where Are They Now? The 5 Top Big 12 NFL Draft Picks from 2011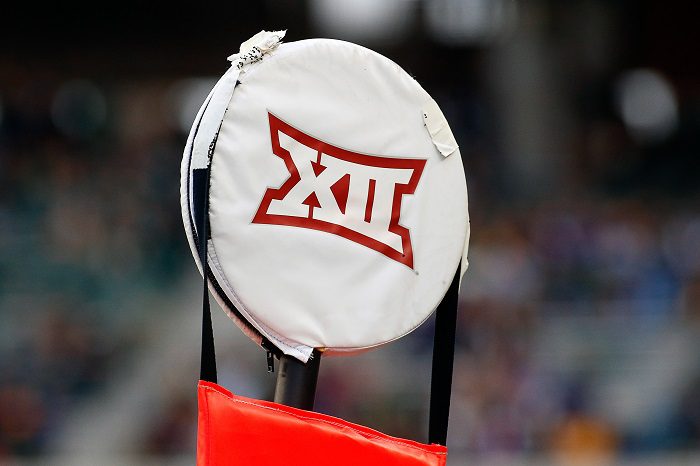 The 2011 NFL Draft saw 30 Big 12 players fulfil their hopes and dreams by moving to the Big Leagues. It was actually the second year in a row that Big 12 teams sent 30 players to the NFL. Was it an exciting Draft? Sure. Not least because there were doubts over whether it would go ahead, given the 2011 NFL lockout.
Of course, being drafted is not a guarantee of success. Even those at the very top can find it tough. But how did the Big 12's top picks get on? And how are they faring a decade later? Let's take a look:
1. Von Miller
Texas A&M – Denver Broncos
No.2 overall
What can you say about Von Miller that hasn't been already said? An 8-time Pro Bowler, Super Bowl MVP, the most sacks of anyone currently in NFL, and one of the best linebackers/pass rushers of this generation as a unanimous pick in the NFL Team of the Decade. Miller has had injury problems of late, missing the entire 2020 season for the Broncos. 2021 seems pivotal for Miller, with Denver exercising the final year option on his contract. But who knows what will happen next?
2. Aldon Smith
Missouri – San Francisco 49ers
No.7 overall
Aldon Smith is proof that the dream of the Draft can turn into a nightmare, but also that hard work can reap rewards. Smith's NFL career started with a bang for the 49ers, reaching Super Bowl XLVII in his second season in San Francisco. By 2013, he was considered among the NFL's best players. Things went downhill after that when moving to Oakland, however, with Smith getting suspended for violating wellness policies. He did not play at all from 2016-2020, but he got in shape and was signed by the Cowboys last season. A move to the Seahawks suggests that he still has something to give.
3. Blaine Gabbert
Missouri – Jacksonville Jaguars
No.10 overall
There is good news and bad news for Gabbert. The good news is that, as a member of the Tampa Bay Buccaneers, he is a Super Bowl winner and among the favorites in the Super Bowl LVI betting. The bad news, though, is he has to somehow dislodge Tom Brady if he is to get some game time as starting quarterback for the Bucs. Gabbert has had a decent career, playing for the Jags, Cardinals, Titans and Cardinals. Almost exclusively used as a backup quarterback, he has become a reliable player – ready to dig in when called for. The Bucs announced this May that they would be re-signing Gabbert.
4. Nate Solder
Colorado – New England Patriots
No.17 Overall
An inspiring and storied career so far in NFL for Solder, who was tice a Super Bowl champion with New England before joining the New York Giants in the 2018 season. Solder battled and recovered from testicular cancer, only missing five games of the 2015 season. While not a standout player in terms of individual accolades, Solder is a reliable and inspirational figure, working to spread awareness of testicular cancer. He recently re-signed for the Giants, and he looks like he has plenty more to give the organization.
5. Prince Amukamara
Nebraska – New York Giants
No.19 overall
An incredible rookie season in NFL saw Amukamara play his part in the Giants' Super Bowl XLVI win over the Patriots. He had five good seasons in New York, with 2013 being by far his standout season. He moved onto Jacksonville in 2016, before joining the Bears for three seasons, where he started most games. Amukamara's career has started to peter out more recently, however, as he has only made practice squads for the Raiders and Cardinals. He is currently a free agent.