Big 12 News
NCAA Approves Athletes' Pursuit of NIL Deals Starting July 1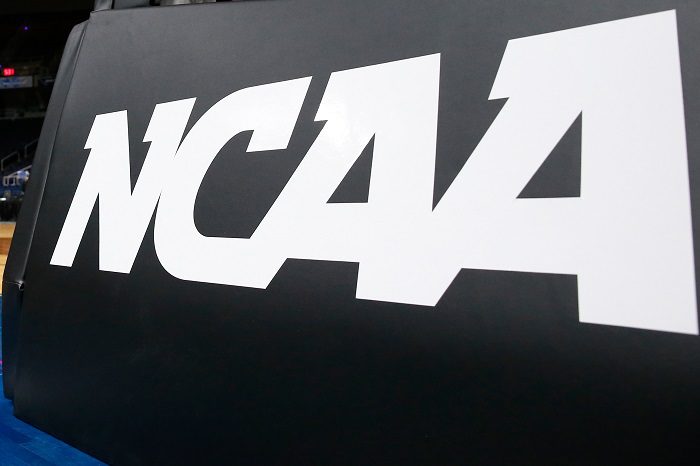 The NCAA gave approval on Wednesday to allow all student-athletes the opportunity to pursue Name, Image and Likeness (NIL) deals beginning July 1.
In truth, what the NCAA's board of directors did was simply suspend the organization's rules surrounding athletes selling their NIL rights. Ordinarily, that would be an NCAA violation. Now, student-athletes can sell their NIL rights the same way that a pro athlete can.
NCAA schools cannot pay student-athletes. But those student-athletes can pursue financial opportunities outside of their normal scholarship and educational benefits.
Big 12 athletes are already working to cash in. Mere hours after the vote, West Virginia basketball player Taz Sherman tweeted that his DM's were open and that he was ready to cash in. Sherman had declared for the NBA Draft earlier this year, but decided to return and play on more season for the Mountaineers.
Sherman also indicated that he would have some merch (as in merchandise) dropping soon.
READ MORE: Podcast: Iowa State Cyclones AD Jamie Pollard
READ MORE: HCS Mailbag: Texas Football Predictions, Big 12 Non-Conference Records and D-Line Standouts
The NCAA had pinned itself in a corner. Last week, the U.S. Supreme Court determined that student-athletes could receive additional educational benefits from universities. As part of that decision, Justice Brett Kavanaugh wrote that the NCAA's business model was basically unacceptable in every other walk of life and wrote the governing body wasn't 'above the law.'
Plus, several states, including Oklahoma and Texas, had state NIL laws that were about to take effect on July 1, and that would have created an uneven playing field in college athletics. Per the NCAA, student-athletes must follow NIL law in their state, if it has one. If the state does not have one, the NCAA is giving schools and conferences the right to create guidelines.
The NCAA had tabled a vote on NIL legislation in January. And despite NCAA president Mark Emmert asking the NCAA's governing committees to come up with policy by July 1, the best the NCAA could do was waive its current rules, for now, until legislation is written.
Even then, the NCAA's preference is federal legislation, which seems well out of reach at the moment.
You can find Matthew Postins on Twitter @PostinsPostcard.
**Want to win a $20 gift card? Go sign up here and join our conversation! The best poster each week wins a gift card to your favorite establishment!**