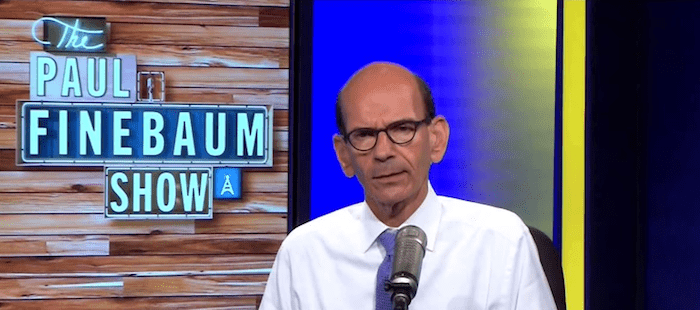 Every single week there are plenty of different sports discussions going on in the world of social media. Whether it is Facebook or Twitter, you can guarantee that as you are reading this, some people at this very moment are arguing over sports.
Whether it be comments, tweets, radio or television, there is always something buzzing in the sports world. Sometimes for better or worse but I thought it would be fun to capture the week with a three up and three down series to show you what I saw that caught my eye this past week. 
Three Up
NIL Day
Thursday was a day to remember in college athletics. For the first time ever, players could profit from their own name, image and likeness. Whether it's from a sponsor or giving personalized shout outs, college athletes can finally put some money in their pocket. I for one am happy for the athletes and go get your money while you can!  
Recruiting
It's only July but who would have known that we have four Big 12 teams ranked in the top 20 by 247 Sports for the 2022 class?  Oklahoma, Oklahoma State, Baylor and Texas are all ranked in the top 20 right now. It's been a wild week between Oklahoma State and Baylor especially.  
Fourth Of July
Happy Fourth everyone. Go outside, BBQ and grill and have some cold ones this weekend with family and friends. I hope everyone have a fantastic weekend.  
Three Down
Kansas State TikTok 
I have no idea what is going on here but I am almost at a loss for words. But hey, Shane Porter has a ton of TikTok followers so go make your money even if it comes from a cringeworthy video.  
Pro Football Focus
Ah, PFF strikes again with terrible takes. For a company who does a ton of numbers and pretend they are the football geniuses, they sure have some dumb takes like this one.
Paul Finebaum
I am not one to watch ESPN but when this comes across my feed, I can't help but watch in disgust. I am not a fan of Heather Dinich but look at Paul Finebaum in this video. First off the man is about to fall asleep on live television and then starts blabbing about SEC teams losing conference games and still getting in. This just further demonstrates the SEC bias that goes on and it is always fun to talk about the Big 12 with a man who gets paid to work on the SEC Network.