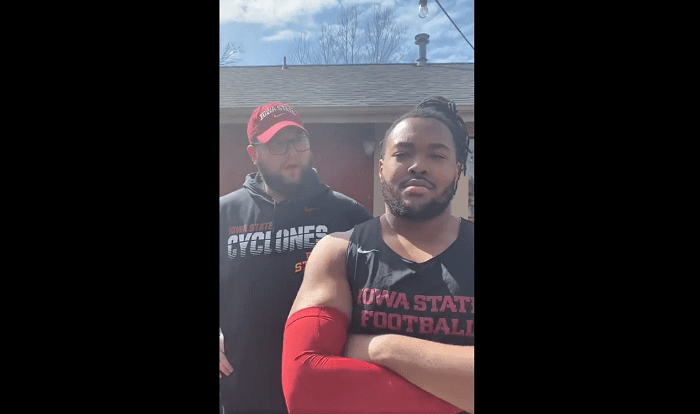 There are big human beings, then there's Eyioma Uwazurike. At 6'6", 320 pounds, the redshirt senior is gearing up for his final season in Ames.
And incase you want to see how that size of a person stacks up against the rest of us, just watch this clip where Iowa State assistant coach Josh Rosenthal has some fun with Uwarzurike. First, the player owns the coach on the basketball court. Sure there may have been some theatrics for extra emphasis, but something tells me this would've looked very similar to the actual outcome, even if the cameras were rolling. Then there's the final clip, which is absolutely outstanding.
Uwazurike was an honorable mention All-Big 12 selection in 2019 and 2020. Last season he had 27 tackles, eight tackles for loss, three sacks and three QB hurries. He's been one of the most underrated defensive linemen in the Big 12 the last two seasons.
I'd expect him to have an even more productive 2021. And then maybe, just maybe, Coach Otz can steal him for a few minutes on the hardwood. I wouldn't want to try and battle him for a rebound, would you?!