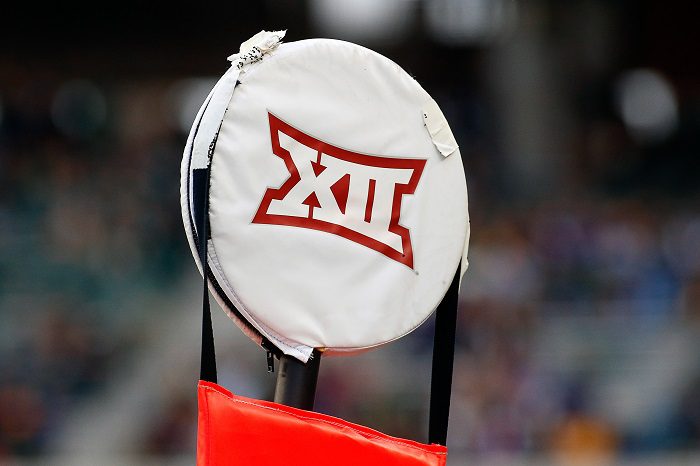 The Big 12 features the best athletes from 22 US colleges, who will compete in 23 sporting disciplines.
If you live outside of the United States, you may not be familiar with the Big 12, or even the whole concept of a collegiate athletic conference. There are students in every nation who have a passion for sport. Some of these students are no doubt fantastic athletes – and yet their talent can often go by unnoticed. Thie reason for this situation is that very few countries operate an official and structurally robust system for finding the best new talent.
The United States, on the other hand, has a long and proud history of recognizing college athletes who are the best of the best in their chosen sporting discipline. College games are given a similar level of respect to professional games, including being shown on TV, broadcast on the radio, featuring in Online Sports Betting sites, and appearing in the sports pages of daily newspapers.
This is fantastic for the athletes because it gives them the opportunity to shine, with professional managers, scouts and recruiting agents from all across the country watching. The pride and prestige associated with college sport leads more students to want to get involved with it, and those that do take part will often make a huge amount of effort too, dedicating the majority of their free time to practicing and playing their sport of choice.
As a result, college teams are the primary source of fresh players entering the professional leagues each year. The National Collegiate Athletic Association (NCAA) conferences such as the Big 12 could be considered as a miniature Olympics of sorts, with many teams competing across a wide variety of sports.
The difference is, whilst in the Olympics we do not automatically think of the country who collects the largest haul of medals as being the "winner" of the games, the NCAA conferences do have an overall winner. The winning college needs to be good not just at one game – but ALL of them – to be successful.
Meet the Teams
This year's Big 12 conference is being contested by ten primary, full member universities, as well as twelve affiliate schools who do not participate in every sport. These affiliate members therefore cannot win the conference as a whole, but they are eligible to compete for the conference title in the sports that they do participate in.
These are the ten primary schools who will compete in the Big 12 this year, along with their predicted odds of winning the conference according to leading sportsbook Unibet:
| | | |
| --- | --- | --- |
| Oklahoma Sooners | | -143 |
| Iowa State Cyclones | | +225 |
| Texas Longhorns | | +600 |
| Oklahoma State Cowboys | | +1,000 |
| TCU Horned Frogs | | +1,400 |
| West Virginia Mountaineers | | +2,200 |
| Kansas State Wildcats | | +2,800 |
| Baylor Bears | | +4,000 |
| Texas Tech Red Raiders | | +5,000 |
| Kansas Jayhawks | | +15,000 |
Who Are the Players to Watch?
Taking a look at those odds for a moment, its clear that the Oklahoma Sooners are considered to be by far the best school competing in the Big 12 this season. At the other end of the spectrum, the odds of a Jayhawks victory are currently predicted to be less than 1/100th of that of the Sooners.
These odds have been compiled based on the hundreds of athletes that are being fielded by every one of these schools, who will be competing in all 23 of the sports making up the Big 12 conference. In truth however, sports fans are mainly interested in hearing about the best players competing in Football, Baseball, Basketball and Ice Hockey; America's four favorite sports.
Among those four, Football stands out as America's most popular game. As you can see from the table below, three of the best Football players in the Big 12 all represent the Sooners, which no doubt contributes strongly to their odds.
This is because the odds offered by bookmakers are not only based on the ability of each team but are also heavily influenced by the amount of money which has been wagered on each contender as well.
Football
10 Josh Sills – Center, Oklahoma State Cowboys
9 DeMarvion Overshown – Linebacker, Texas Longhorns
8 Deuce Vaugn – Running Back, Kansas State Wildcats
7 Nik Bonitto – Edge Rusher, Oklahoma Sooners
6 Terrell Brenard – Linebacker, Baylor Bears
5 Brock Purdy – Quarterback, Iowa State Cyclones
4 Marvin Mims – Wide Receiver, Oklahoma Sooners
3 Breece Hall – Running Back, Iowa State Cyclones
2 Bijan Robinson – Running Back, Texas Longhorns
1 Spencer Rattler – Quarterback, Oklahoma Sooners
Could any of these players go on to be drafted into the professional leagues next season? We won't have to wait long to find out!