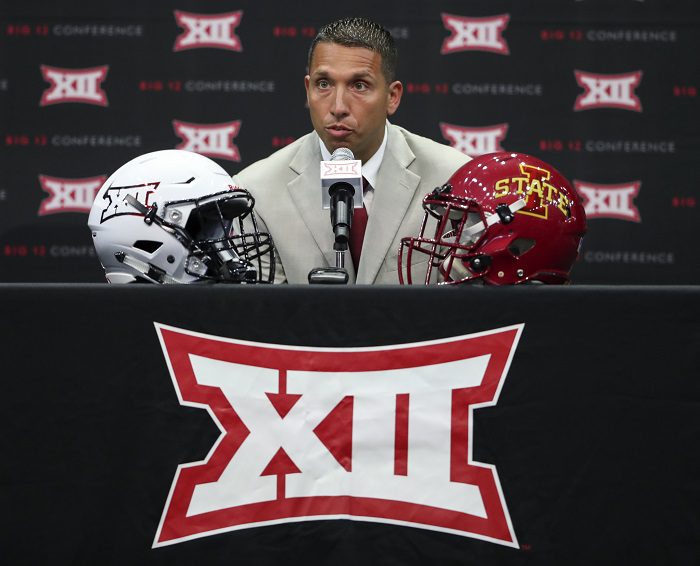 As Iowa State football gets ready for its most-anticipated season in modern history, the questions continue from outside of Ames as to why he hasn't "moved on" to a bigger job. There have been rumblings of interest from bigger college programs and even reports this past offseason that Campbell turned down nearly $70 million from the Detroit Lions.
So with Big 12 media days getting underway on Wednesday morning, Matt Campbell was asked bluntly be a media member, "Why are you still at Iowa State?"
"Simply, I didn't get in this profession to be someone, I got in this to do something," Campbell said. "You're either trying to be someone else or you're trying to do something. What I love about football is to teach and coach."
Many outside of Ames continue to still not understand why Campbell is still in Ames. And I'm sure that answer won't appease those who don't cover him and don't really appreciate what Matt Campbell is all about. They'll see that as coach speak, as they've heard similar things from other coaches who jump at the next better job opening.
But Campbell has continued to put his money where his mouth is, turning down more money and "better jobs", and continuing to sign extensions at Iowa State. This offseason, he signed another extension through the 2028 season.
Iowa State is coming off a 9-3 season and a trip to the Big 12 Championship Game, which they lost to the Oklahoma Sooners. But now the Cyclones have expectations of winning the Big 12 and maybe even making the College Football Playoff.
And no matter what happens this season, there's reason to believe Matt Campbell is at Iowa State for the foreseeable future, no matter how often media members want to ask or speculate around when he's going to leave.