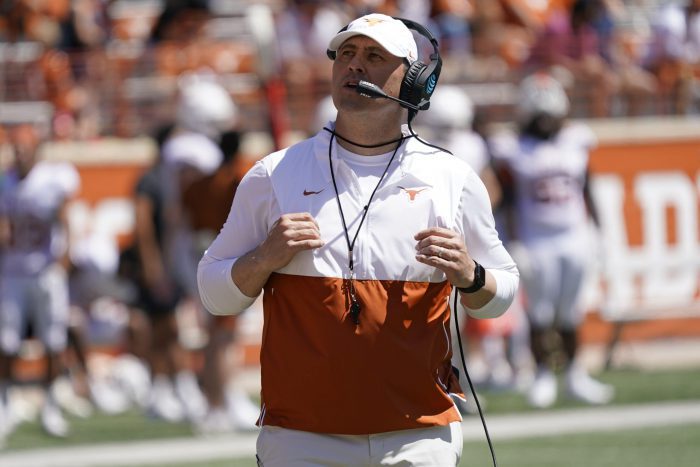 Steve Sarkisian has been seen more by the media in the last few days than he has in the first few months as the new Texas Longhorns head coach.
Sarkisian hit on a ton of topics at Big 12 media days, but on Sunday he touched on different subjects when he addressed the Texas High School Coaches Association coaching school. As the head coach of the premier college football program in the state, obviously his words will carry weight.
Sarkisian discussed the importance of relationships, keeping the "right guys" in the state home, but also what makes Texas high school players different from those in other states, noting that they are more "ready-made" than other states.
Texas has always had some of the top talent in the nation for obvious reasons, but now there is more competition than ever before for these players in the Lone Star State. That has picked up since conference realignment in the last ten years as the SEC has been mining Texas for top talent, and has been winning out as well.
Example: Of the Top 10 recruits from the state of Texas in the 2021 class, none stayed in the state of Texas. Out of the Top 25, that number was two.
So obviously there is lots of room for improvement for Sarkisian in this department. Let's see if he can do it.