Trending Now
Check Out West Virginia Football's Renovated Milan Puskar Center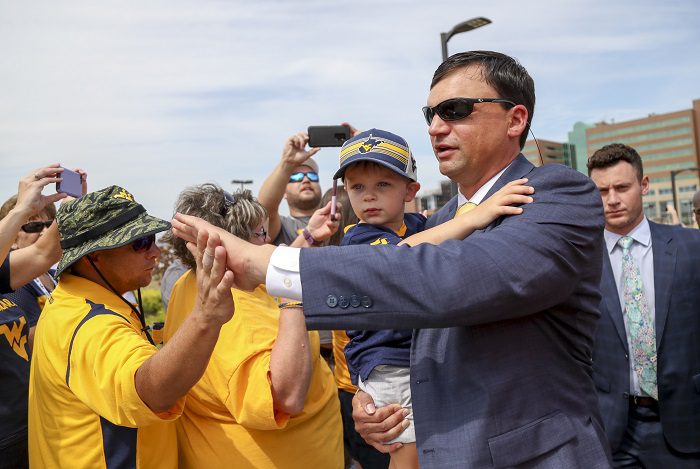 It's been three years in the making, but West Virginia football's Milan Puskar Center renovations are nearly done and on Tuesday local media got a tour of the facilities, which underwent $55 million in changes.
Improvements came to the Hall of Traditions, locker room, training facilities, player lounges, offices and more. These changes were made with the plans to improve the experience for players and coaches, and of course assisting in a big way on the recruiting trail.
Neal Brown even said on Tuesday that he believes the payoff is already happening. "We've got great momentum in recruiting, I think this is a reason why we have that momentum," Brown said. "I think this gives us an opportunity to compete. A lot of hard work, a lot of thought put into it, and I'm fired up about really how it's all turned out."
Here's a video tour from Sean Manning, sports editor for the Dominion Post.
Here's another video tour from Gold and Blue Nation: