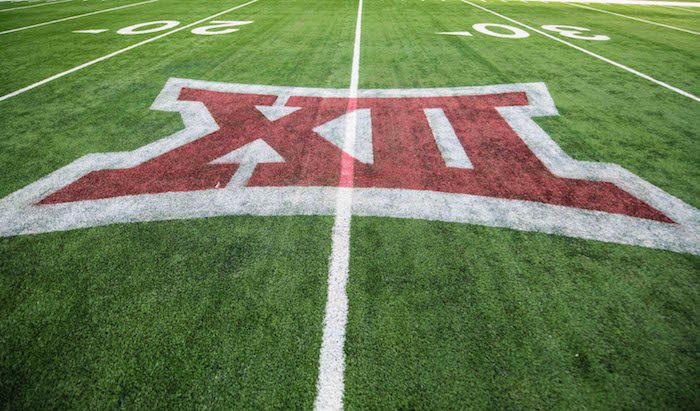 Oklahoma and Texas are, reportedly, exploring the idea of joining the Southeastern Conference. That's the rumbling you feel underneath your feet.
Now, this is just 'exploration,' reportedly. So it could be YEARS before anything happens. Or, it could be two weeks, as the Houston Chronicle report suggests. The Big 12 had a grant-of-rights agreement through 2025 that theoretically binds the conference and makes it financially damaging if anyone leaves. But if any two programs could write a check and get out of that, it's OU and UT.
Big 12 Fight for Survival
If the Sooners and Longhorns leave, the Big 12 is in a serious fight for survival. It would have to choose to survive. It may not want to. But, If the remaining eight Big 12 teams want to stay together, well, the easiest way to do that is to rebuild the league as quickly as possible.
The question would be how many teams to take on? Without OU and Texas, the Big 12 would have eight teams and no 'attention getting' national school. Do you target schools? Do you take on more freight? Do you take on four teams and go to 12, or do you take EIGHT more schools and go to 16 to try and beat the other Power 5 conferences before they do the same thing (thereby hurting your league in the process)? It's tricky. It might be Big 12 commissioner Bob Bowlsby's biggest challenge to date (assuming he wants to stick around).
If you've Bowlsby, you have to protect the league's interests, period. The best way to do that is to pursue a path that would help your position and hurt the positions of other Power 5 conferences. That's a tricky needle to thread. To do that, in my opinion, you have to push the league to 16 teams and build a group of schools that's a mix of 'easy gets' and gets that hurt the competition.
READ MORE: Big 12 Basketball NBA Draft Tracker
READ MORE: Big 12 Basketball Transfer Tracker
Get Nebraska and Look West
First, go get Nebraska. Yes, we've written quite a bit about the Huskers. I think they have buyer's remorse. If I'm Bowlsby I'm making a hard push, because if I can get Nebraska back, it makes convincing other Power 5 schools to join a little easier.
Next, I'm picking off Arizona and Arizona State. Losing Nebraska doesn't hurt the Big Ten that much. Losing the two Arizona schools has the potential to hurt the Pac-12, which is struggling right now. It gives the Big 12 a foothold in a fertile recruiting area and helps with the geography of what will be a two-division format.
Next, I go get BYU. It's a program with a national following. They're independent so they don't have to try and escape a conference. I think they would love the safety a Power 5 league provides (we can debate how much 'safety' the Big 12 would provide in this scenario).
Then Look to the AAC
Now that I've bolstered the conference with some 'name' brands, I can go raid the American Athletic Conference for Houston, UCF, Memphis and Cincinnati. These were expansion favorites from a few years ago. All have solid athletic backing and are ready to move up.
As to divisions? This is just me spit-balling. The East could be West Virginia, UCF, Memphis, Cincinnati, Houston, Iowa State, Kansas and Kansas State. The West could be Oklahoma State, TCU, Baylor, Texas Tech, Arizona, Arizona State, Nebraska and BYU. It's college football geography. It doesn't have to make sense.
This way, the league is able to bring in some programs with national reputations to add to what they already have. It's not perfect. But if the Big 12 wants to remain the 'Big 12,' then they probably have to pursue this sort of path.
You can find Matthew Postins on Twitter @PostinsPostcard.
**Want to win a $20 gift card? Go sign up here and join our conversation! The best poster each week wins a gift card to your favorite establishment!**