Big 12 News
Oklahoma, Texas Release Eerily Similar Statements on Potential SEC Move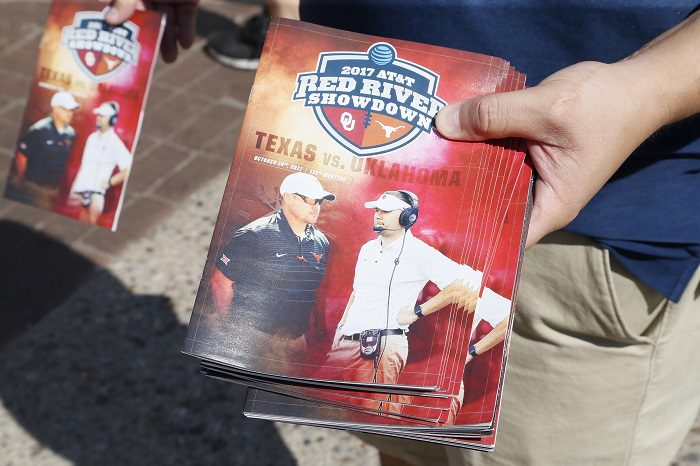 With reports swirling that Oklahoma and Texas could soon be leaving the Big 12 Conference for the SEC, both Universities had a chance to squash the news as nothing more than baseless rumors. Needless to say, that didn't happen.
Instead, we got cryptic statements from both universities that each read eerily similar.
Texas put out a statement saying, "Speculation always swirls around collegiate athletics. We will not address rumors or speculation."
Oklahoma put out a similar statement saying, "The college athletics landscape is shifting constantly. We don't address every rumor."
Well if you're a Big 12 fan, or operate a Big 12 website, that sure isn't very encouraging. They didn't come close to denying the rumor and talk about their passion for the Big 12 and allegiance to it. That would have been an easy way to put this thing to bed.
They did the opposite of that.
What does it mean? Well, it's not a good sign for the Big 12 Conference. But as always, these things can change constantly. As we noted in this piece, there is a clear way for the Big 12 to survive all of this if they move quickly. But this also could be the death of the conference.
It's all up in the air, but of course we will keep you posted on all of it here at Heartland College Sports.