Trending Now
Paul Finebaum Signs ESPN Extension to Continue SEC Pom-Pom Waving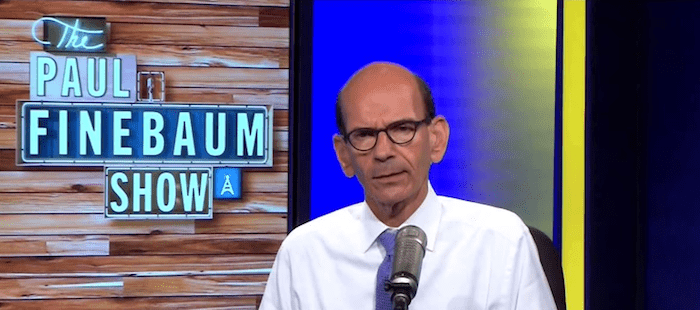 Well, congrats ESPN. The worldwide leader of everything but sports has done it again. On Monday, it was announced that that SEC fanboy, I mean SEC Network host Paul Finebaum got a contract extension. I bet Finebaum couldn't have been happier with the timing as SEC media days are in full swing.  
According to reports, Finebaum agreed to a multi-year contract with ESPN and will continue his duties to suck up to the almighty SEC conference.
Since 2013, the "Mouth of the South" has had a radio show on ESPN that has aired on SEC Network. That show will live on as Mr. Finebaum will continue to talk with players, coaches and fans across SEC country that have lower than normal IQ levels.  
However, if you don't watch the SEC Network this means you will continue to see Paul Finebaum on other shows nobody watches such as Get up, First Take and SportsCenter. Of course, he will also continue to make the occasional appearances on College Football Live and College GameDay as well. I guess they can never have enough SEC love on the set, am I right? 
Despite me not caring for Finebaum, I do respect him in the fact that he has been able to take himself to a high level by making a lot of money talking about college football. Heck, I guess it pays to kiss Nick Saban's rear end every year and pretend there is no football outside of the SEC.