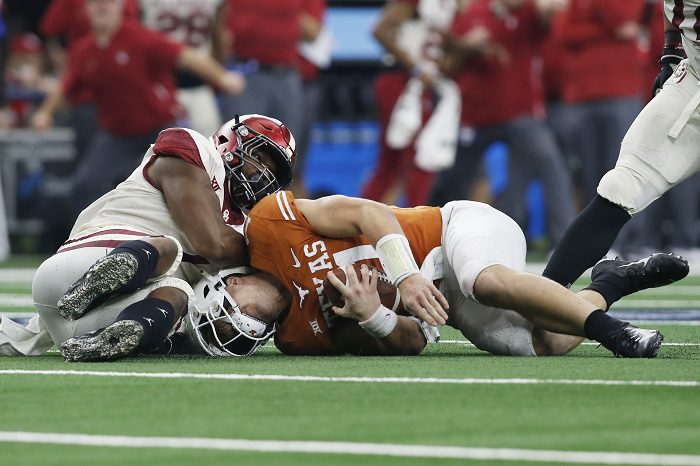 The Big 12 Conference's future is up in the air after the news on Wednesday that the SEC is closing in on picking up Oklahoma and Texas. Needless to say, there are still a ton of questions around college football to determine what exactly it means for the sport. But from a Big 12 perspective, we did a Heartland College Sports roundtable to react.
Pete Mundo: Well, when you spend seven years building a digital media outlet around the Big 12 Conference, certainly yesterday was a disheartening day, to put it mildly. I point you to our message boards where I wrote more about what our future holds at Heartland College Sports.
But anyway, I am stunned that Oklahoma decided to partner up with Texas and turn its back on Oklahoma State. It remains to be seen how this plays out, but I do think the state legislatures in Oklahoma and in Texas (due to Texas A&M) will play a role in what happens going forward for college athletics. I don't blame Oklahoma, as big-time college athletics is a zero sum game. However, I just never expected it to go down this way. OU feels like a better SEC fit than Texas, which if anything feels more independent, or even Pac-12 or Big Ten, than it does SEC. But there's no doubt the move would make both programs an enormous amount of money and would solidify the SEC as the premier conference in college sports, with zero debate to be had.
I'm saddened by the lack of leadership in the sport, and the Big 12, where it has become this dog eat dog world and an every-man-for-himself approach. We should have all seen this coming with the TV contracts nearing an end and name, image and likeness changing the landscape, but the speed and timing is what has been most surprising to me. Now we play the wait-and-see game and watch it all unfold.
Matthew Postins: So what to make of Oklahoma and Texas 'reaching out' to the SEC about membership? Well, you can make a lot out of it, honestly. And we will continue to do so as long as this thought exists. But three immediate takeaways:
First, we'll likely not have a resolution in a 'couple of weeks,' as the Houston Chronicle report suggests. WAY too many moving parts for that to happen.
Second, this is all about OU and Texas exploring every option to position themselves as well as possible for national championships. The only conference more ignored by the College Football Playoff is the Pac-12. OU and Texas see this. They know this. If they think the SEC can help this, well, then it's worth investigating.
Third, the Big 12 needs to be proactive now. If Bob Bowlsby hasn't already been on the phone with OU and UT, he needs to do so pronto. His tact should not be, 'Why leave?' It should be, 'Why not expand with US?' Sixteen team conferences are coming. Whoever fires first is in the best position.
Derek Duke: It was around 3 p.m. central time when I saw the Brent Zwerneman tweet. When I saw it, I immediately thought "here we go again." However, after seeing more and more, I decided that a needed a bourbon before 3:30 had even come around. The news caught me off guard especially during SEC media days but in the back of my mind, I had a feeling this would happen one day. I would hate to see Texas and Oklahoma leave the Big 12 for selfish reasons but I totally get the move for financial reasons. If they end up leaving, the Big 12 is in serious trouble and will likely be picked apart by other conferences. I think change at the top of the conference is needed sooner rather than later.