Big 12 News
Texas, Oklahoma Don't Show Up for Big 12 Meeting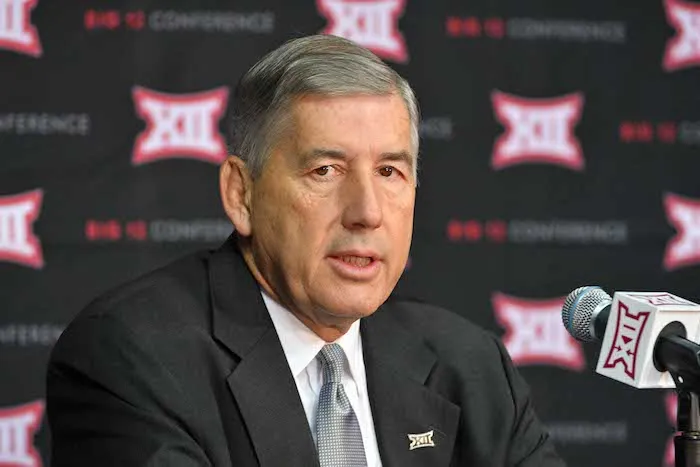 The Big 12's athletic directors and CEO's met earlier this evening in the wake of reports that Oklahoma and Texas are exploring the possibility of joining the SEC.
And if there was any doubt on how serious OU and Texas are about this move, they did not show up to the meeting despite being invited, according to several media outlets.
If there was ever a thought that Oklahoma and Texas were simply posturing for something from the Big 12 or trying to get the upper hand in some other negotiation, that idea went out the window with their no-show.
This is like when you reach out to your ex, you agree to meet for lunch, and the ex doesn't show up. It's over and there is no chance for reconciliation. Oklahoma and Texas are out the door, unless the Texas and Oklahoma state legislatures get involved, which there are already rumblings on in both states.
This news caps off a wild 24 hours across the college sports landscape after The Houston Chronicle broke the report on Wednesday during SEC Media Days, citing a high-ranking college football official with "knowledge of the situation." The person said that an announcement could come soon regarding the potential addition of Texas and Oklahoma to the SEC.
This would create the first super conference in college football, giving the league 16 teams.
This would be the first major conference expansion in college football in nearly a decade since the Big 12 got a shake-up that included Texas A&M, Missouri, Colorado and Nebraska all leaving the conference for the SEC, Pac-12 and Big Ten, respectively.