Big 12 News
Kansas Head Coach Bill Self Tests Positive for COVID-19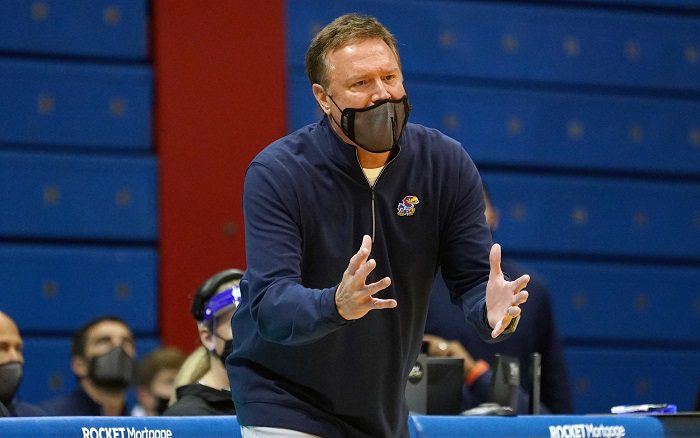 The Kansas Jayhawks basketball program announced on Friday afternoon that head coach Bill Self has tested positive for COVID-19.
KU basketball released a statement on Twitter from Coach Self that read in part, "Yesterday afternoon I started having some minor symptoms and wanted to get tested before traveling and being around these young men. That's when I learned my results came by positive, and a second test today confirmed that. I am fully vaccinated and feel pretty good right now."
Self went on to add, "If you have not, please get vaccinated so we don't have to worry about this virus continuing to affect our communities and loved ones. I fully believe I would be in a much worse condition if not for the vaccine. Thank you to Dr. Magee and our Kansas Health Team staff for their help and work throughout this pandemic."
A KU spokesperson told the Lawrence Journal-World that Self was not in attendance at the camp on Friday and also said that the KU men's basketball program has a vaccination rate of 100%. That means all players, coaches and staff members have received the vaccine.
During the 2020-21 season, the Jayhawks did not have to miss any games because of positive COVID-19 tests within the program until the Big 12 tournament, when their semifinal game against Texas was called off.