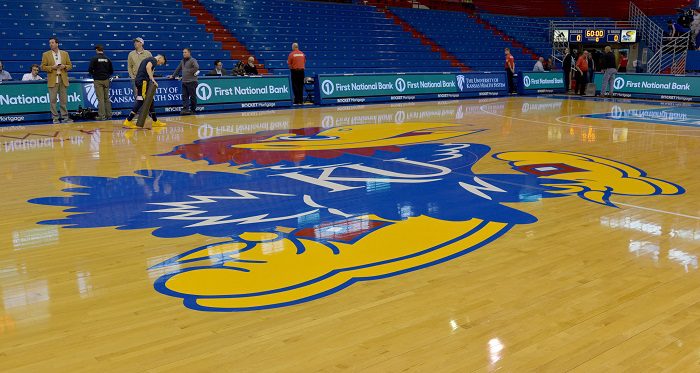 With Texas and Oklahoma seemingly all but gone from the Big 12 Conference, the remaining eight Big 12 teams may be soon looking for a new home.
And while the Big 12 put out a statement that the eight teams want to try and continue on as a conference in some capacity, that may just be a smokescreen for what is sure to be multiple moving parts.
A new report from Mike Vernon says that the University of Kansas and the Big Ten Conference have scheduled a phone call.
The athletic life of the Jayhawks has always remained centered around the plains. Once a member of the Kansas Intercollegiate Athletic Association in 1890, the Jayhawks spent a good chunk of time in the Missouri Valley Intercollegiate Athletic Association (1907-1928) before migrating to what was then the Big 6 in 1929. That was the Jayhawks' entrance into major college sports. The league grew to the Big 7, then the Big 8, and then the Big 8 migrated into the Big 12 in 1996.
The departures of Oklahoma and Texas would put the Jayhawks in an interesting spot. Their football brand is, well, awful. But they would still draw interest from other conferences in an expansion marketplace because their basketball program is one of the game's true bluebloods, and what conference wouldn't want that?
The Big Ten is the most natural fit from a geography perspective and if the Big 12 dies, KU "feels" most like a Big Ten team. But there are still several hurdles to clear before any of this becomes a reality. Stay tuned to Heartland College Sports for all the latest.