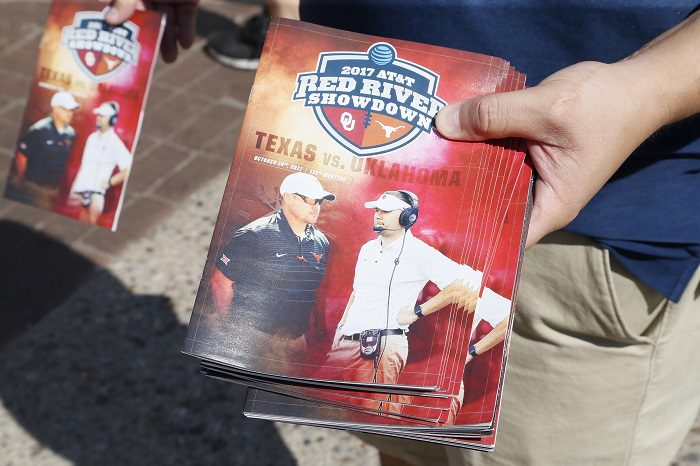 If there was ever a doubt that Texas and Oklahoma were incredibly serious on leaving the Big 12 for the SEC, another credible report confirmed it on Friday morning.
Kirk Bohls of the Austin American-Statesman said that the deal is "almost done" and that the move could become official as early as next week.
This is not a shocker as Oklahoma and Texas didn't even bother to show up to the emergency Big 12 meeting that took place with CEO's and athletic directors from the conference on Thursday afternoon.
However, the conference did release a statement that, for now, presented a united front for the Big 12.
After the Big 12 meeting took place, a statement of notes was released by the conference that read as follows:
Oklahoma and Texas are founding members of the Big 12 and we value their traditions and history of success.
The eight members strongly desire to retain the current composition, which has proven it can compete at the highest levels.
There is a recognition that institutions may act in their own self-interest, however there is an expectation that members adhere to Conference bylaws and the enforcement of Grant of Rights agreements.
This is a time of dramatic change within intercollegiate athletics that presents both opportunities and challenges, and the Big 12 Conference looks forward to continuing to play a major role in its evolution.
Whether or not that all holds in the short and long term remains to be seen, but it's important to note that there will likely be a political battle over this in the Texas and Oklahoma legislature.