Big 12 News
Big 12 Conference to Offer Texas, Oklahoma More Money to Stay: Report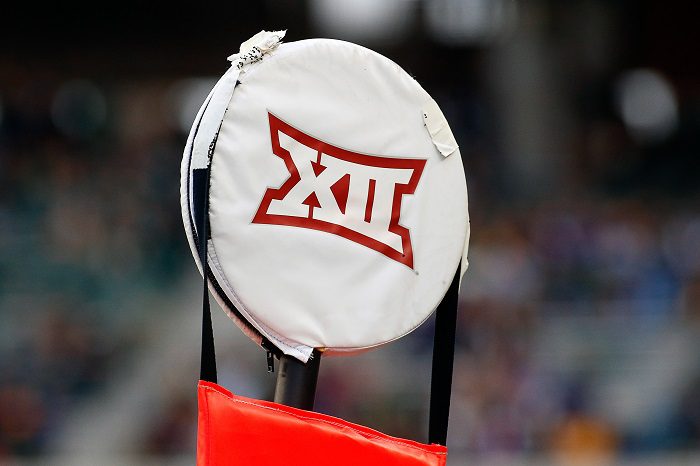 Can the Big 12 as its current structured be salvaged? The Conference is hoping so. A new report from Dennis Dodd at CBS Sports says the Big 12 Conference is planning to offer Texas and Oklahoma a higher share of conference revenues to stay in the league rather than leave for the SEC.
Per this new plan, Texas and Oklahoma would get a 1.5 share, which would bump their payouts to approximately $56 million per year. The other eight schools would decrease their payouts accordingly. Big 12 schools currently average $37 million in annual TV rights earnings.
This idea was discussed during the conference call the Big 12 held on Thursday night. That call was not attended by Oklahoma and Texas.
According to CBS, "One person familiar with the conversation stressed the revenue share idea was "from the 50,000-foot level" and preliminary in nature. " But CBS Sports' reporting added that the conference has not given up hope on losing the two anchors of its conference.
Texas and Oklahoma are reportedly planning to tell the conference on Monday that they will not renew their grant of rights agreements with the league, which lasts through the 2024-25 season. But it's not clear at this point if the two schools want to leave the conference early, which would cost them each north of $70 million.
The Big 12 came out of the conference call with a united front, saying they want to "retain the current composition of teams", however there have been plenty of reports that some of those eight schools are having conversations with other Power conferences.
Kansas has reportedly set up a call with the Big Ten. Meantime, TCU, Baylor and Texas Tech has reportedly reached out to the Pac-12 Conference.
Regardless, the leaders in the Big 12 are clearly trying to hold on and preserve the conference as it currently exists, which makes sense given unless the other eight teams find a Power conference to land in, there will be a massive loss in revenues for these programs.