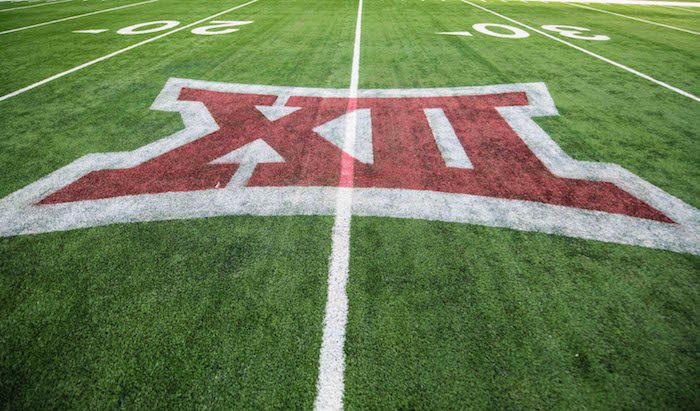 I know, there are eight fan bases who just read the title and have rising blood pressure, but I hope you'll hear me out.
The reality is every conference has its anchors and blue bloods. The SEC has Florida, Alabama, LSU and Georgia. The Big Ten has Ohio and Michigan State. The ACC has Clemson and Florida State. The Pac-12 has USC and UCLA. And the Big 12 has Oklahoma and Texas. Most everyone else is riding coattails.
On the backs of these programs is how the rest of the Power 5 ends up with yearly paychecks worth tens of millions of dollars. That's not a knock on any of the other eight programs in the Big 12. Anyone who has followed this site for years knows that there's no bigger advocate of all ten teams in this conference than me. But I also know the economic realities.
So when it was reported on Saturday that the Big 12 was considering giving OU and Texas a bigger cut of the revenue to keep them in the conference, I thought it was a forward-thinking idea.
Let's look back at the TV ratings for the 2020 Big 12 football season.
There is a common theme with these games that you will notice: every single game, other than Iowa State vs. Oklahoma State, features Texas or Oklahoma.
Highest-Rated Big 12 Football Games in 2020
Oklahoma vs. Texas: 4.81 million
Oklahoma vs. Oklahoma State: 4.10 million
Texas vs Oklahoma State: 4.04 million
Oklahoma vs Iowa State: 3.71 million
Texas vs Iowa State: 3.57 million
Big 12 Championship Game (Oklahoma vs. Iowa State): 2.99 million
Iowa State vs Oklahoma State: 2.81 million
Texas vs Texas Tech: 2.72 million
It's no shocker to anyone that OU and Texas drive most of the ratings in the conference, but to put this in perspective, Iowa State vs. TCU had 346,000 viewers. This same principle can generally be applied to the other Power 5 Conferences as well.
Without Texas and Oklahoma, the Big 12 is a higher-end AAC in terms of the markets and size of programs. By comparison, the AAC pulled in $7 million per team last year. That's $30 million less than the Big 12 Conference. If Texas and Oklahoma get a 1.5 share, which would bump their payouts to approximately $56 million per year, then the rest of the Big 12 teams would receive $32-33 million. That's still far superior to what the eight teams would get on the open market, even if they added a couple of the quality AAC teams.
Is Conference Realignment a Lock?
Of course, Iowa State fans are hoping for the Big Ten. So are Kansas fans. Tech fans are looking to the Pac-12. Oklahoma State fans are weighing their options. But what if things just don't pan out? What if these conferences don't feel the need to juice their numbers just for the sake of reaching 16? Yes, the SEC did it, but they did it to add two of the biggest brands in the sport.
But is it 'Right'?
Then, there's the moral angle of this, which I understand. If you're a fan of one of the other eight teams, it's a blow to the ego to let OU and Texas collect $25 million more than your program will every year. But Texas has had more revenue than every Big 12 program for years and it hasn't exactly gotten them much on the field, so why worry about that now? If it brings your program tens of millions of dollars and keeps them in a power conference, it's still a win for everyone.
As college football continues to move towards more of a minor leagues, the reality is if all the blue bloods in college football ever joined together from coast-to-coast, they could clear billions of dollars and leave 45 of the 60+ Power 5 conference teams in the dust. That would be the ultimate disaster for the sport.
Oh you think that can't or won't happen? Why the heck not? Look at what's transpired over the last 10 years in the sport.
I'm not saying it's easy to swallow pride and feel like Oklahoma and Texas are fleecing your program. Emotions are high right now across the conference. But looking at this from a pure economic perspective, even if this is just a five-year band aid, it's the best answer for the conference to continue its competitiveness on the field and its brand off the field.