Big 12 News
Texas A&M Regents Set Monday Meeting To Discuss SEC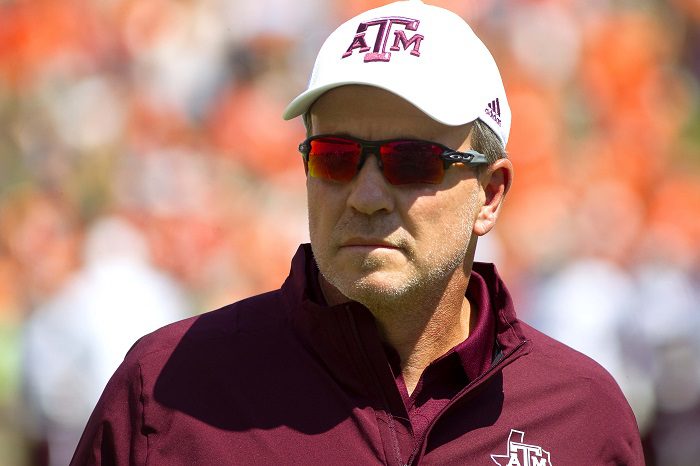 The Texas A&M Board of Regents will meet at 5 p.m. on Monday to discuss what it calls 'contractual and governance issues related to Texas A&M University and the Southeastern Conference.'
The meeting is a reaction to the news this week that Texas and Oklahoma reached out to the SEC about membership in the conference, a move that has triggered a flurry of speculation about the future of the Big 12 Conference. The Longhorns and Sooners were reportedly set to make it official as early as next week.
But on Texas A&M's mind is the fact that the Aggies were reportedly kept in the dark for six months about the potential additions of Oklahoma and Texas. When the news broke on Wednesday, A&M athletic director Ross Bjork made it clear the Aggies preferred to be "the only Texas team in the SEC."
READ MORE: Texas, Oklahoma to SEC is 'Almost Done': Report
READ MORE: Big 12 Statement Implies Desire For Eight Teams to 'Retain Current Composition'
On Monday, the meeting will convene as a board meeting and then move into an executive session. The regents will begin with A&M's legal counsel, per the agenda. That conversation could include 'contemplated and/or pending litigation, contemplated, on-going and/or recommendations thereto; and the status of negotiations regarding and/or compliance with certain letters of intent, contracts and/or similar agreements, including, but not limited to, legal obligations and duties and any and all facts relating thereto; including discussion of contractual and governance issues relating to Texas A&M University and the Southeastern Conference.'
After discussion of other items and a recess out of executive session, the board will then meet in an open session for 'Discussion and possible action on contractual and governance issues relating to Texas A&M University and the Southeastern Conference.'
Sounds like A&M is ticked, right?
The Aggies left the Big 12 and joined the SEC nearly a decade ago and seem none too pleased with the idea of their former rivals joining the league. But it's unclear what the Aggies can do or will do after the meeting.
The Athletic's Andy Staples tweeted out the SEC's by-law on membership and it appears simple. What is interesting is that the by-law doesn't discuss a 'buyout' if a team leaves and it requires fewer members to vote out a program (two-thirds) than to vote in a program (three-fourth).
You can find Matthew Postins on Twitter @PostinsPostcard.
**Want to win a $20 gift card? Go sign up here and join our conversation! The best poster each week wins a gift card to your favorite establishment!**