Baylor Bears
Texas Politicians File Bill to Block Texas from leaving Big 12 for SEC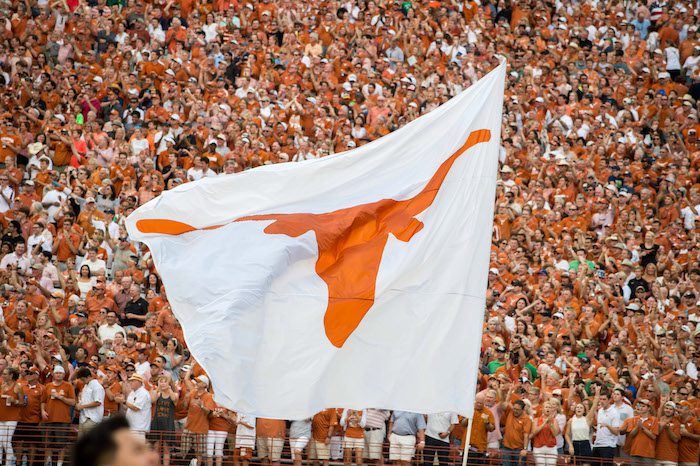 When it comes to college football in Texas, you better believe things get political. And that's exactly what appears to be happening on the heels of the shocking news this week that the Texas Longhorns are bolting the Big 12 for the SEC.
A group of Texas lawmakers filed legislation Friday that would prohibit Texas public colleges and universities from switching their affiliations with collegiate athletic conferences without approval from the Legislature, according to the Texas Tribune.
However, before you get excited and believe this might preserve the Big 12 in it's current state, this bill is largely symbolic in nature. House Bill 298, which was filed by Rep. Dustin Burrows, a Republican from Lubbock, has more than 30 co-authors, but since it's unrelated to any of the topics on Governor Greg Abbott's special session agenda, it can't currently pass law.
Burrows is a Texas Tech grad, and for what it's worth, Governor Abbot is a UT alum.
"A decision to switch to a different athletic conference affects the opportunity and stability of our publicly-funded universities across the state and must be fully vetted in the most transparent and comprehensive manner possible," Burrows said.
This is a similar argument to what Baylor made in its statement on Friday, which read in part, For our state, it is critical to our economy and Texas' overall reputation to maintain "Power Five" institutions, reinforcing the Lone Star State's athletic preeminence. Rest assured, we, along with the Board of Regents, members of the Baylor delegation in the Texas legislature and other Baylor leaders, are actively engaged in conversations with our Big 12 colleagues and others to ensure our University is in the strongest position possible now and into the future."
Speaking of Baylor, Representative Jeff Leach, a Baylor University alumnus and a Republican from Plano, also signed on to the bill. Leach and other lawmakers met with Governor Abbott's office on Thursday to voice their concerns, but it's not clear what came out of the meeting and the Governor's office did not respond to the Texas Tribune for comment.
It's also believed similar legislation will be filed in the state Senate, however once again, until it lands on the agenda for the upcoming special session, the bill remains symbolic in nature.