Big 12 News
Iowa State Football Lands Three-Star Running Back Xavier Townsend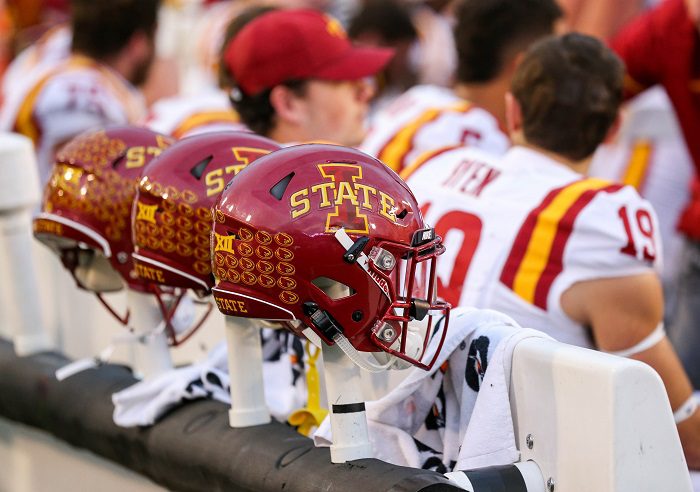 The Iowa State Cyclones have been up another commitment for its 2022 class in three-star running back Xavier Townsend. According to the 247Sports composite, Townsend is the No. 66 running back in the country.
The 5'10" running back from Tampa, Florida picked Iowa State over offers from Louisville, UCF, Vanderbilt, Michigan and Iowa. It helped that Townsend had relationships with Cyclones quarterback commit Rocco Becht, who has been very vocal on social media in trying to get other recruits to join him in Ames, Iowa.
Townsend was offered by Iowa State back in February and he took his official visit in June. He made his announcement on Twitter on Sunday.
With Townsend committing, Iowa State currently has the No. 26-ranked class in the 2022 rankings and the No. 6 class in the Big 12, which proves how effectively the conference has been recruiting as of late.
But of course the dark cloud over Iowa State and the entire Big 12 is what happens on the conference realignment front after reports that Texas and Oklahoma are about to leave for the SEC. The conference is reportedly considering offering the two anchor programs more money to stay put, but it's not clear if OU and Texas are interested in further negotiations.
Per this new plan, Texas and Oklahoma would get a 1.5 share, which would bump their payouts to approximately $56 million per year. The other eight schools would decrease their payouts accordingly. Big 12 schools currently average $37 million in annual TV rights earnings.