Big 12 News
Kansas State AD Gene Taylor: Eight Big 12 Schools are 'Eager to Collaborate'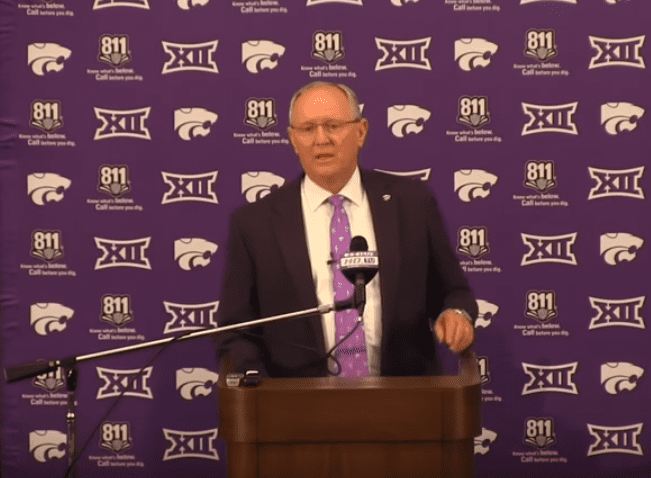 With the news of Texas and Oklahoma heading off to the SEC, it has put the other eight Big 12 schools in an interesting position. One of those schools is Kansas State. Nobody is quite sure what direction the school is headed if the Big 12 dissolves, but it seems like Athletic Director Gene Taylor and university president Richard Myers released a statement today regarding the Big 12 and their school.
The Kansas State Athletics Twitter account released a statement from the two saying, "With the recent announcement of two of our institutions electing to depart the conference following the 2024-2025 season, Kansas State University and the additional seven members of the Big 12 conference are eager to collaborate and position ourselves for continued success. We have terrific leadership at the conference, university and state board of regent levels, and our fans should know that every effort is being made to put Kansas State and the Big 12 Conference in the best position moving forward."
While other university presidents and athletic directors have been a little generic in their statements, this one is quite a different attitude. Most are obviously disappointed with Texas and Oklahoma and say they are going to do what is best for their school, but Gene and Richard's statement not only mentions Kansas State but the entire Big 12.
Maybe they know something behind the scenes that we don't. With Texas and Oklahoma all but gone at this point, is there a chance the Big 12 conference can survive? Maybe the reaming eight teams are willing to stand together and make this thing work or maybe this is just all talk. However, this was an interesting statement from Kansas State, and this will continue to be something to monitor as news and statements continued to be released over the next few days.