Big 12 News
Big 12 Conference Sends ESPN 'Cease and Desist' Letter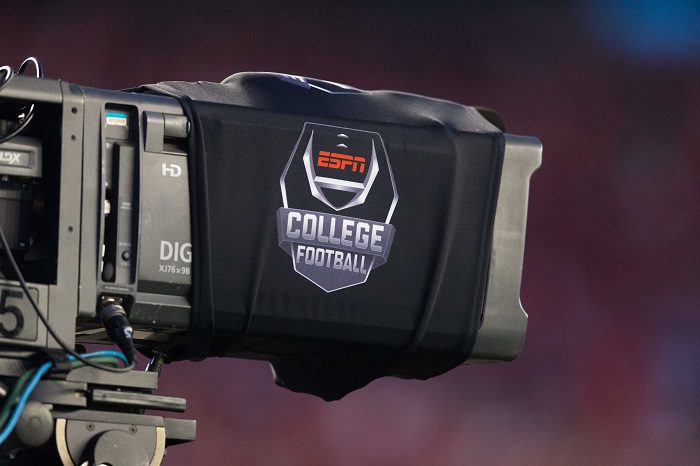 It might be too late, but the Big 12 has finally grown a backbone.
The Big 12 Conference sent a "cease and desist" letter to ESPN, according to Yahoo's Pete Thamel.
The letter reportedly demands ESPN end "all actions that may harm the conference and its members and that it not communicate with the Big 12 Conference's existing members or any NCAA conference regarding the Big 12 conference's members, possible conference realignment or potential financial incentive or outcomes related to possible conference realignment."
Stadium's Brett McMurphy reports that the letter also claimed the network contacted other conferences to try and dissolve the Big 12 Conference.
ESPN responded to McMurphy saying the claim has no merit.
This move comes in the wake of Oklahoma and Texas officially applying to join the SEC on Tuesday. It was one week ago today that college football world was upended by the news that the Sooners and Longhorns were talking with the SEC about joining there conference. And just five days later, the two schools informed the Big 12 they were planning to leave the league.
This is fairly unprecedented for a league to sue it's TV partner, but it also goes to show you how much the Big 12's relationship and trust in ESPN has fallen apart the last week. And can you blame them? If you don't think the SEC played an active role in this, like commissioner Greg Sankey claimed this week, and ESPN was involved as well, my offer of beachfront property in Salina, Kansas holds.