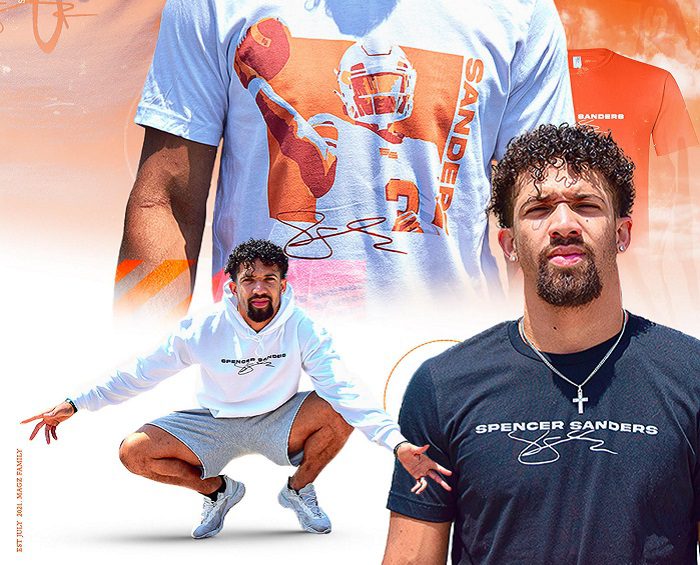 The landscape of collegiate athletics has changed forever with the implementation of the name, image, and likeness profitability for college athletes. Well known college athletes can use their platform to make money off the field, which has never been done before. Spencer Sanders is no different.
Oklahoma State QB Spencer Sanders, arguably the most recognizable sports figure in Stillwater, has signed an NIL Deal with the MAGZ Sports Group. Sanders, the former Texas Player of the Year, and entering his third year as starting QB for Oklahoma State, will be selling his own apparel, merchandise, and other items for fans to purchase and wear proudly. He will also be available for sponsorships, camps, and autograph signings by going through the agency.
His agency, the MAGZ Sports Group, is a full service agency that specializes in college athletes by helping those athletes capitalize on their name, image, and likeness.
MAGZ cares about the whole person, not just the athlete, and they have partnered with a top financial firm to help athletes once they are starting to financially profit off of their NIL, which the athlete has worked so hard to build.
Spencer is one of the best athletes in the state of Oklahoma and it will be exciting to see what he can do on and off the field.  He his own page dedicated to him, which can be found here: Magzsports.com/spencersanders. 
If you are a college athlete looking for a branding agency, look no further than the MAGZ Sports Group as they can help you, too.