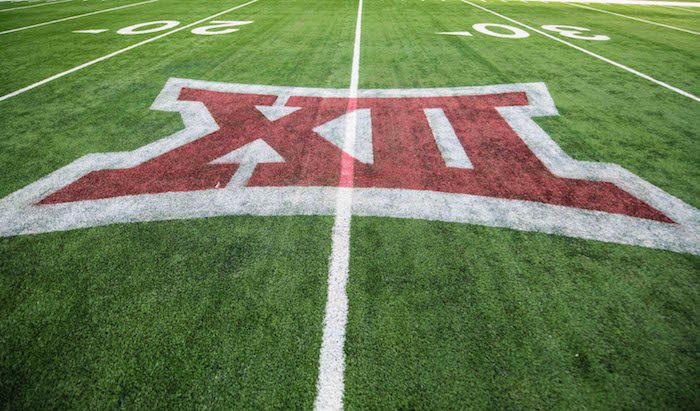 One week ago, the world of college football as we know it changed. After attending Big 12 media days two weeks ago, it seemed like everything within the conference was going just fine. Little did we all know, it was all crumbling down behind the scenes and when the news dropped last week that Texas and Oklahoma were leaving, and it created chaos like I have never seen before.
It's hard to believe it has been a full week since the news broke because it has felt like six months worth of news jam packed into a span of seven days. As the days have gone by, I have had more time to collect my thoughts and now I'd like to share my ten thoughts with you.
1. Bob Bowlsby
At Big 12 media days, Bob had no idea what was coming. In fact, expansion or change wasn't even on his agenda but that is not surprising considering the fact that he was clueless in all this while Greg Sankey (SEC commissioner) pulled the rug from right underneath him. It has been leaked that Texas and Oklahoma have been in talks with the SEC for a year now and I am not sure what surprises me more. The fact the Bob did not know what was going on or the fact that this info never leaked out of Austin.
2. Texas and Oklahoma Did What is Best for Them
Is anyone really surprised at this? That the two biggest programs in the conference did what is best for them and nobody else? I had a feeling this would happen at some point, but I did not see this coming right now, and of course, neither did Bob Bowlsby as I just mentioned.
3. Should The Other Eight Schools Be Upset?
Hell yes, they should be furious. Texas was against conference expansion form the get go and now you can see why. They had control over the Big 12 and with everyone else playing by their rules, they finally took all that they could and now are taking off and Oklahoma is going with them. I get the decision to move to the SEC, but the other schools were left high and dry in this situation.
4. How Long Can the Big 12 Stay Together?
The Big 12 is supposed to stay intact until the 2024-2025 season but I have a hard time seeing that happen. Legally, Texas and Oklahoma must say they are going to honor that, but do you know why all this information was released four years in advance? They want the conference to crumble long before 2024 rolls around so they can get to the SEC even earlier and avoid having to shell out millions of dollars to bolt early.
5. Will The Big 12 Stay Together?
At this point, it is hard to see the big picture because they are still a ton of moving parts right now. The other eight schools are saying the right things to the fans and the public, but very few people know what is going on behind closed doors. I have a difficult time seeing this conference survive after all this, but there is still time left to make moves to try and save this conference.
6. Changes are Needed
I said this last week, but Bob Bowlsby needs to go. He had one job and that was to keep Texas and Oklahoma happy, and he couldn't do it. Maybe that was unstoppable, but the fact that he was clueless in all this is just flat out embarrassing. It's time for this conference to stop being a punching bag in college football and it is time to make some moves that will set up a future so the Big 12 can survive. Bob is not the man to do that. Someone else needs to be the voice of the conference and actually do something instead of hiding under their desk all day hoping Texas and Oklahoma will come back.
7. How Can the Big 12 Survive?
As I mentioned above, first things first, changes need to be made in leadership of this conference. After that, I think the conference would need to add schools to try and stay together. Maybe now is the time to reach out to a BYU, a Cincinnati or UCF. Heck, maybe see what the Arizona schools are thinking and see what happens. Something must be done and the longer the conference sits around and does nothing, the worse it is going to be. Keep in mind, if Texas and Oklahoma fork up the money to leave early, maybe save up and try to lure some other schools by paying their way out of another conference. Do what is necessary to survive.
8. If the Big 12 Crumbles, Where Does Everyone Else Go?
There is still so much unknown at this point. There was a report last week that TCU, Baylor, and Texas Tech contacted the Pac-12. However, the Pac-12 claims they like their current time zones, but I am not sure if I believe that. It also has been reported that the Big Ten will only be interested in AAU schools which would be Iowa State and Kansas. As for West Virginia, the ACC still seems like the logical choice although I have not heard much regarding the ACC's plans. That leaves two schools left with Oklahoma State and Kansas State. Kansas State is still an unknown to me but I will say this, any schools would be lucky to have a program like Oklahoma State in their conference.
9. Be Careful What You Read
I know everyone likes to be the first to report on things but keep in mind, what is first is not always right. You will see a ton of people acting like they know what each school is thinking but the truth is that we are all kind of clueless for the most part. These schools are going to wait and see how things unfold before making rash decisions. If you have a site or a source that you can rely on that's fine but don't do believe every word you see on Twitter or Facebook from people who don't have connections or have any idea what is going on. Put your BS goggles on when reading stuff on social media.
10. Stay Positive
I am sure if you are a fan of any school not named Texas or Oklahoma there may be a sense of panic right now. Keep in mind, we still have a football season to play in just a little over four weeks from now. I understand it may be tough to focus on that right now, but football is almost here and no matter what happens, be there to support your team and your school. I know that that the other eight schools are great, and I wish them nothing but the best moving forward, but let's enjoy this conference while we can and have some fun.