Big 12 News
ESPN Responds to Big 12, Calling Claims 'Unsubstantiated Speculation'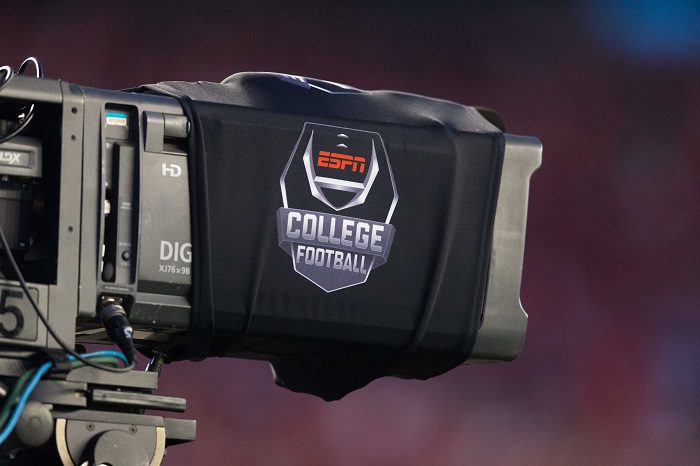 One day after the Big 12 Conference sent a "cease and desist" letter to ESPN, the Network responded with a scathing letter to commissioner Bob Bowlsby.
"The accusations you have made are entirely without merit," ESPN president Burke Magnus wrote in a letter to Bowlsby. "Apart from a single vague allegation that ESPN has been 'actively engaged in discussions with at least one other' unnamed conference, which ESPN disputes, your letter consists entirely of unsubstantiated speculation and legal conclusions.
"To be clear, ESPN has engaged in no wrongful conduct and, thus, there is nothing to 'cease and desist.'" 
Here's a look at the letter.
Bob Bowlsby and the Big 12 Conference are going all in on attacking ESPN. In a conversation with CBS Sports, Bowlsby didn't just allege that ESPN conspired to get Oklahoma and Texas to the SEC, but he said that "I'm absolutely certain [ESPN was] involved in it with the [American] trying to poach our members."
Bowlsby also told CBS Sports that ESPN's actions are, "tortious interference".
While Bowlsby said he's "certain" ESPN employees discussed this potential deal with the AAC, he also noted that the way Oklahoma and Texas would get out of the $70-80 million they would owe to leave the conference before 2025 was for the conference to cease to exist, which is what he alleges ESPN was helping facilitate.
Regardless, as the Big 12 digs in its heels, the key for Bowlsby is keeping the eight teams together in a united front. It will be easier said than done, but Bowlsby knows its his best chance for the conference to survive, saying, "The eight remaining schools are dealing with a lot. They're coming off a COVID year. They're coming off a rough year on ticket sales. … If we stay together, I think we'll have some options [in realignment]."
Hold on to your hat, because this battle may just be getting good.