Oklahoma Sooners
Steve Spurrier Rips Texas, Says OU Won't Win the SEC with Regularity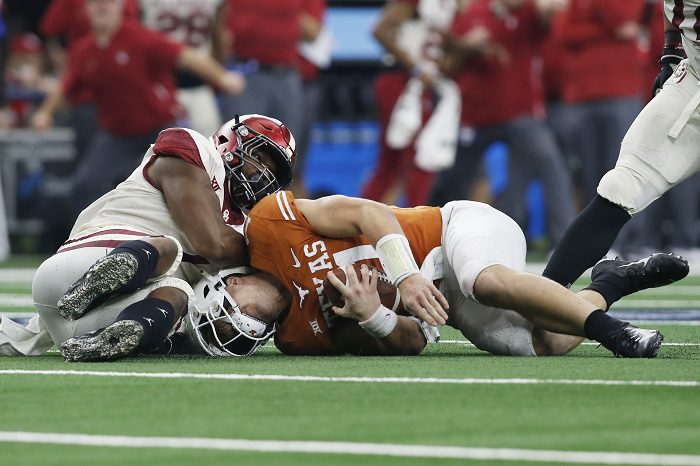 Steve Spurrier may be years removed from being on the sidelines in the SEC, but he hasn't lost the wit that made him famous. The former longtime SEC coach had some interesting comments when talking about the Texas Longhorns joining the SEC.
"I can understand Texas jumping over," Spurrier said to the Orlando Sentinel. "They get to play Texas A&M again. They get to … they can't win the Big 12 anyway."
"I think they're only won two in the last 30 years or so. What is it?"
Well, technically that number is three Big 12 title since the Big 12 was founded in 1996. The program's last conference championship came in 2009 under Mack Brown and the team has been floundering ever since. It's now up to new head coach and former Alabama assistant Steve Sarkisian to try and turn things around in Austin.
As for the Sooners, Spurrier had some strong words regarding their plans to join the SEC as well, saying, "I'm sort of surprised Oklahoma. I just don't think they're going to come over to the SEC and win with any regularity the way that they win the Big 12. Their fans might say, 'Yeah, now we can beat Alabama and LSU and all these dudes.' It may not happen like that. I don't know. It's obviously more money."
Spurrier apparently already also thinks the rest of the Big 12 Conference is dead, when he added, "I feel sorry for the other schools, Kansas State, Kansas, Iowa State, all those guys, because they obviously need those two schools there."
What Spurrier needs to keep a closer eye on is what's going on back in the Big 12 which is a cease and desist from the conference to ESPN, which could have a major impact on this move. That may delay the move and by then Sarkisian may have Texas back in a place where it's winning consistently, while as long as Lincoln Riley is the head coach at OU, that program won't be worse than the second or third team in the SEC.