Big 12 News
Texas AD Chris Del Conte Insists Texas Will Stay in Big 12 Until 2025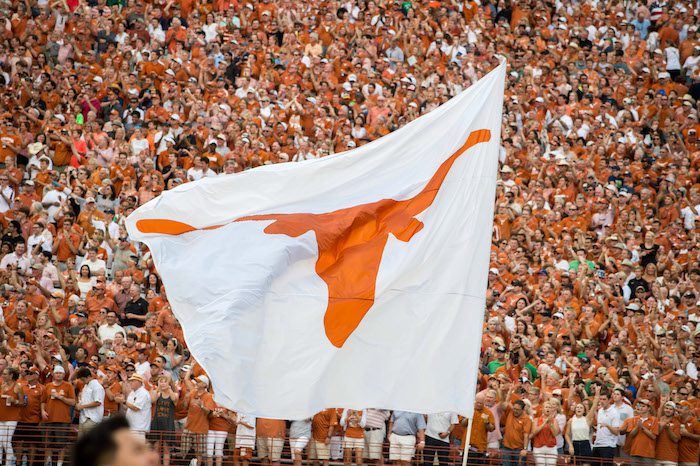 With Texas and Oklahoma being accepted into the SEC this week, it's a done deal that the two anchors of the Big 12 are leaving the league, it's just a matter of when.
Legally, they can't leave the conference until the media grant of rights agreement is up on July 1st, 2025. But it's widely assumed the two programs will do everything in their power to get out as soon as next year.
But during a UT System Board of Regents meeting on Friday, where the board unanimously voted to accept the SEC invite, Texas AD Chris Del Conte said, "I want to reiterate we will be in the Big 12 for the foreseeable future. 2025 is our intention."
If you believe that, my beach front property in Seiling, Oklahoma remains for sale. You name the price.
The clear hope for Oklahoma and Texas is that the Big 12 is dismantled, which would allow them to leave the conference ASAP.
But now that Big 12 Commissioner Bob Bowlsby is finally playing hardball and is accusing Oklahoma, Texas and ESPN of collusion to join the SEC, while destroying the Big 12, the legal side of this may take some time. Bowlsby added he has evidence that ESPN tried to push the remaining eight teams to the AAC.
In a ceas and desist letter to ESPN, Bowlsby told Dennis Dodd of CBS Sports that "I'm absolutely certain [ESPN was] involved in it with the [American] trying to poach our members." Bowlsby also told CBS Sports that ESPN's actions are, "tortious interference".
So while Chris Del Conte is saying what he legally has to say, there's little belief that Texas or Oklahoma plan to hang around the Big 12 for another four years. The question now remains as to whether or not Bowlsby and the remaining eight Big 12 teams stay together and hold the line to keep Oklahoma and Texas legally accountable.