Big 12 News
Bob Bowlsby Projects How Much Big 12 Teams Lose Without OU, Texas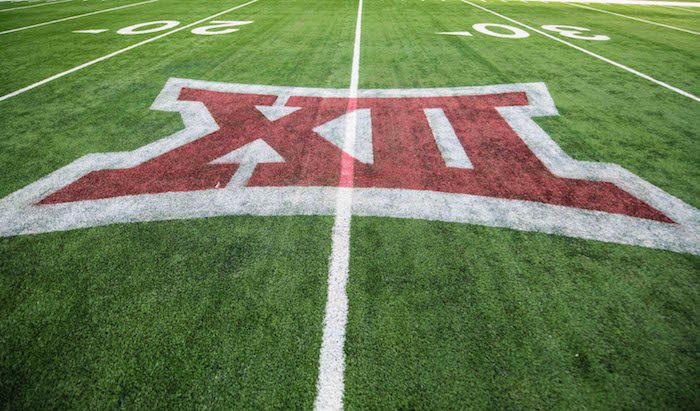 The Texas Senate met on Monday to discuss the economic impacts of Oklahoma and Texas leaving for the SEC. At this point, there doesn't appear to be much the state legislature can or will do, but at least this may give some guidance to the remaining Big 12 programs in Texas, which includes Baylor, TCU and Texas Tech.
One important thing to figure out is what exactly are the monetary prospects of the eight remaining Big 12 teams? That could determine the league's future. Well according to Big 12 commissioner Bob Bowlsby, they're rosier than many previously expected. He said on Monday that each remaining school in the league can expect to earn about $14 million less per year without the Sooners and Longhorns.
Bowlsby explained the number by saying Oklahoma and Texas are currently responsible for bringing in about half of the Big 12's yearly TV revenue, and the league distributed $28 million in TV money to each of its schools in 2019 before the coronavirus pandemic. The Big 12 ended up distributing a total of $37 million per team last year, which ranked third behind the SEC and Big Ten.
Bowlsby went on to add, "We believe the eight of us staying together is the best approach in the near term."
The commissioner is echoing a piece our Robert Graves wrote last week on why sticking with eight teams could be the best play for the Big 12 for the foreseeable future. This would become especially likely if the Big 12 Conference got buyout money from Oklahoma and Texas to leave early, which would net the conference around $150 million ($70-80 million from each program). However, Texas has insisted it has no plans to leave the Big 12 early.
Oklahoma and Texas may just let ESPN try to dismantle the Big 12, to avoid paying the fee and get to the SEC early. Those are the recent allegations from Big 12 Commissioner Bob Bowlsby, who is finally playing hardball and is accusing Oklahoma, Texas and ESPN of collusion to join the SEC, while destroying the Big 12. Bowlsby added he has evidence that ESPN tried to push the remaining eight teams to the AAC.
In a ceas and desist letter to ESPN, Bowlsby told Dennis Dodd of CBS Sports that "I'm absolutely certain [ESPN was] involved in it with the [American] trying to poach our members." Bowlsby also told CBS Sports that ESPN's actions are, "tortious interference".