Big 12 News
Texas Admits Reaching Out to SEC This Spring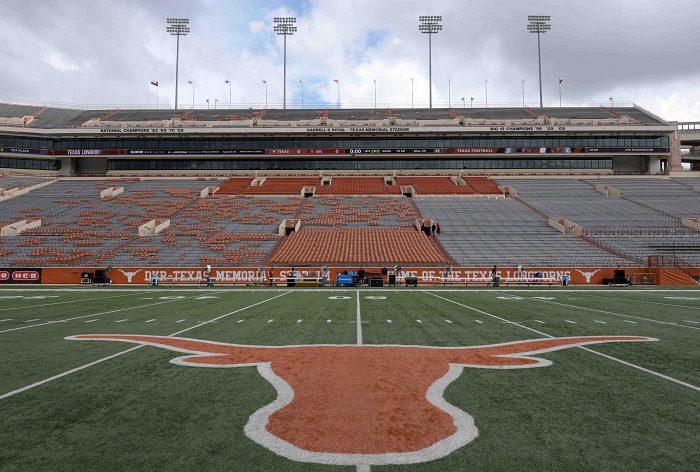 The Texas Senate met on Monday to discuss the economic impacts of Oklahoma and Texas leaving for the SEC. At this point, there doesn't appear to be much the state legislature can or will do, but at least this may give some guidance to the remaining Big 12 programs in Texas, which includes Baylor, TCU and Texas Tech.
Representatives from those universities, plus Texas president Jay Hartzell were all set to appear, along with Big 12 officials, led by commissioner Bob Bowlsby.
But some interesting news items came out of the hearing, including Texas president Hartzell admitting Texas reached out to the SEC this spring.
Hartzell can deny it goes against bylaws of the Big 12, but there is a strong case to be made that it does. We wrote about this very issue last week.
These bylaws state:
"[A]ctions, in breach of the Withdrawing Member's agreements in these Bylaws, cause additional damage to the Conference and therefore that the Buyout Amount shall be increased by, and shall also include, and the Withdrawing Member shall be obligated to pay to the Conference immediately upon the occurrence of any of the foregoing events, the amount of all actual loss, damage, costs, or expenses whatsoever (including but not limited to lost revenues, damage to reputation and public image, and damage to relationships with related parties) incurred by the Conference or any of its remaining Members directly or indirectly related to that challenge or opposition, whether economic or otherwise."
As our own Robert Graves pointed out, in layman's terms, OU and UT may be on the hook for damages to the conference, even if they remain in the Big 12 throughout the current media contract. Perhaps more importantly, a member of the conference can be "deemed to have Withdrawn" if it "make statements or takes actions that [. . .] evidence the intent of such Member to withdraw from the Conference either currently or in the future."
In other words, the Big 12 may have the right to withdraw Oklahoma and Texas from the conference today, retain their media rights through the term of the grant of rights (June 2025), and attempt to collect damages to reputation, public image, relationships, etc. Bowlsby's soft echo of Dr. Shrum may be an indication that things could get very ugly very soon.
Does any of this reach a courtroom? It's unlikely at this point, but with the hundreds of millions of dollars at stake, and major egos bruised, anything is possible at this point.