Big 12 News
Kevin Kietzman: Joe Castiglione Backstabbed Other Big 12 Athletic Directors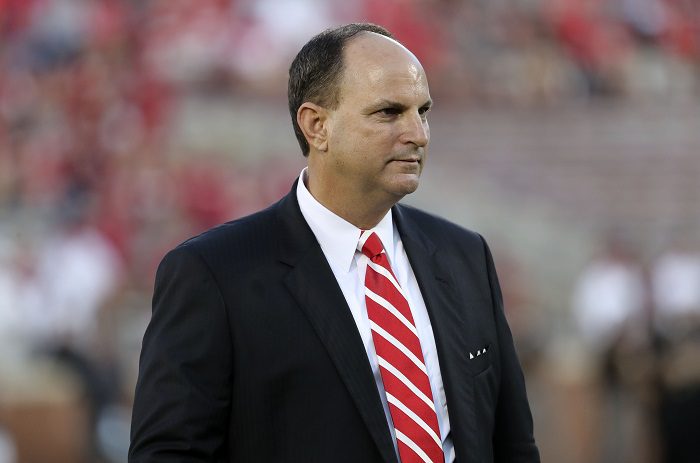 Emotions have been running high since Oklahoma and Texas blindsided the college football world by announcing their intentions to leave the Big 12 for the SEC.
The Athletic reported that the current sentiment around the Big 12 was that the remaining members were "pissed" at Texas, but "disappointed" in Oklahoma. That sounds about right regarding the general feelings around the conference towards the two programs.
But this story from Kansas City's Kevin Kietzman gives some insight into why so many around the conference were stunned that it was not just Texas looking to bolt and blow up the Big 12, but that Oklahoma was joining them for the ride.
Kietzman, who was a long-time host on Sports Radio 810 in Kansas City and now hosts his own podcast, Kevin Kietzman has issues, joined Pete Mundo on the Heartland College Sports podcast and shared this story about Oklahoma athletic director Joe Castiglione:
"I've known him since the late 80's when I was working on the Mizzou beat for Channel 4 and he became the athletic director at Missouri. I covered them, I traveled with the team. Nobody in sports was ever nicer to me than Joe Castiglione. He was the nicest man ever. He's got friends everywhere in college athletics. He's one of the most respected guys in the country. Every other AD in the league loves Joe Castiglione. Now they hate him. He lied to them for a year. He sat at every table keeping in his mind that he was orchestrating a way for his team to be out, lying to them, hearing all the information about what's going on the Big 12, likely sharing that information with ESPN and the SEC. And he turned around and stabbed them in the back. That's not the Joe Castiglione I know. I think the biggest story here is the people in this league that are just shocked at the people that they liked, trusted and thought were there friends snuck around and did this."
This story should give you some color as to why the other leaders in the conference feel the way they do about how things have gone down the last two weeks.
You can listen to the entire interview here:
Powered by RedCircle