Trending Now
Why a Big 12-Pac-12 Scheduling Alliance, Not Merger, Would Also Work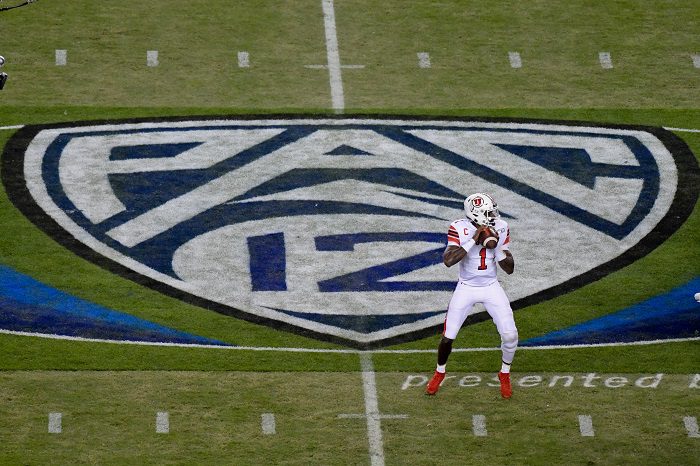 As HCS reported earlier, Big 12 commissioner, Bob Bowlsby, met with Pac-12 commissioner, George Kliavoff, to discuss a possible of a merger of the conferences or scheduling alliance. The first question that popped into my mind regarding a possible scheduling alliance was how would that work?
Would the Big 12 need to expand to 12 teams, or could it work with an eight-team Big 12? While expansion might still be on the table if a merger of the leagues is ruled out, a scheduling alliance would work out well for the Big 12 at just eight teams.
In a nutshell, each Pac-12 team would play two Big 12 teams, which would equal three Pac-12 opponents for each Big 12 team.  
Here's an example using alphabetical order: 
Arizona plays Baylor (1) and Iowa State (1)
Arizona State plays Kansas (1) and K-State (1)
Cal plays Oklahoma State (1) and TCU (1)
Colorado plays Texas Tech (1) and WVU (1)
Oregon plays Baylor (2) and Iowa State (2)
Oregon State plays Kansas (2) and K-State (2)
Stanford plays Oklahoma State (2) and TCU (2)
UCLA plays Texas Tech (2) and WVU (2)
USC plays Baylor (3) and Iowa State (3)
Utah plays Kansas (3) and K-State (3)
Washington plays Oklahoma State (3) and TCU (3)
Washington State plays Texas Tech (3) and WVU (3)
Of course, Pac 12 teams would likely play one of these games at home and one away, and the Big 12 teams would have two home games in one year and two road games the next.  
This would mean that Big 12 teams would play seven conference games, three alliance games, and two traditional non-conference games.  
The Pac 12 would likely play five divisional games, three cross-divisional games, two alliance games, and two traditional non-conference games.  
All in all, it would probably work out well for both conferences, bolstering strength of schedule and TV ratings on both sides.
Another possibility is that at the end of the season the two conferences could play a min-playoff. The first round might consist of the winner each Pac-12 division and the two best teams from the Big 12 seeded according to conference-plus-alliance win percentage. The second round would pit the winners of the first round for the Big-Pac-12 championship. This would surely generate a lot of interest and make both conferences a lot of money.  
The more I think about this arrangement, the more it seems preferable to a merger. I, for one, hope it happens.