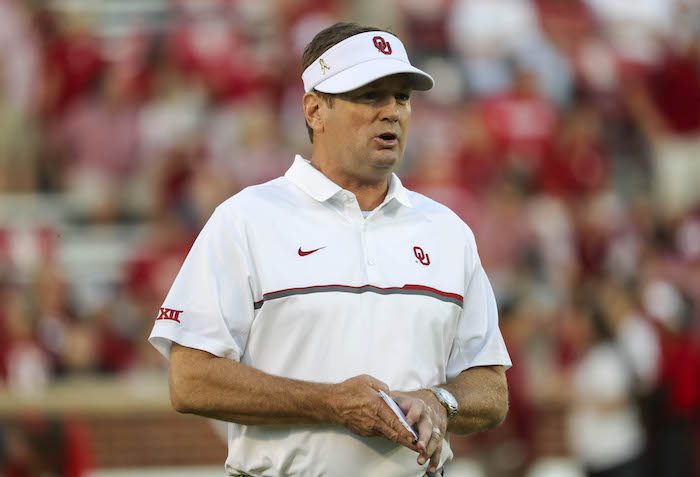 Everyone is now wondering what the future of the Big 12 is in the wake of Oklahoma and Texas announcing their plans to leave the conference for the SEC. Contractually, they have to stay until July 1, 2025, but if the Big 12 implodes before then, things could change rapidly.
That speculation includes Bob Stoops, who in a recent conversation on the Bob Stoops App, the former Oklahoma coach addressed when he believes OU and Texas head to the SEC.
"I don't think we really know until we maybe know what the future is for some of the other teams in our league," Stoops said. "Some, if they're going to move to another league, may have to move sooner. So unsure, and I'm not in those high powered meetings where that is going on what the timing of it all is. But I know we're committed to moving through our contract through 2024-25, but again, if things fall apart ahead of that, it may be sooner."
As for how the SEC would be set up, Stoops added, "I think you automatically start geographically. So that would be Texas, Texas A&M, us and Arkansas is the closest. Those are all some good rivalries in one pod, and again please don't take this as I know anything, that is just my guess."
Regardless, the finger pointing has continued around the league, with Bob Bowlsby blaming ESPN, ESPN denying any problems, plus ESPN talking head Paul Finebaum turning around and pointing the finger at Bob Bowlsby.
The league does need to stay together until 2025, but know that OU and Texas want out ASAP, and may use the muscle of ESPN to help make that happen.