Big 12 News
Big Ten, ACC, Pac-12 Discussing Partnership to Counter SEC: Report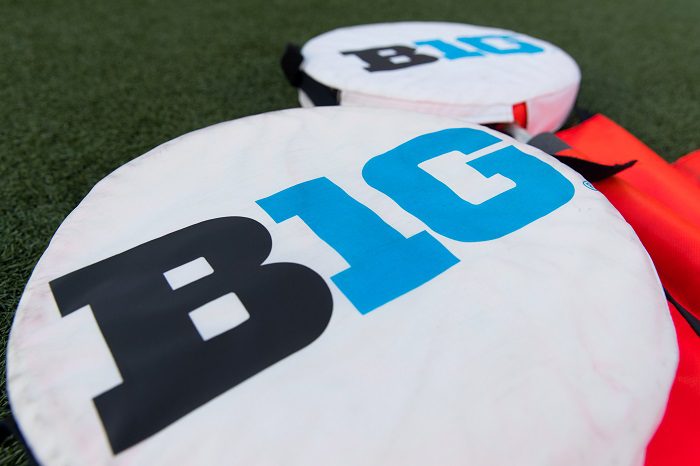 With Oklahoma and Texas leaving for the SEC, the biggest question around college football has been: what's next?
The other eight Big 12 teams could be looking for homes, which of course has been a popular talking point amongst fan bases. However a new report from Friday could change the landscape of college football in an even bigger way.
According to The Athletic's Max Olson, the Big Ten, ACC and Pac-12 are actively engaged in discussions about forming an alliance. The partnership would primarily be focused on scheduling and would create a pact between the three Power Five conferences in an effort to counter the SEC.
As of now, there's no formal agreement between the three leagues, however The Athletic reports that all three of the conference's commissioners have been discussing the possibility for "several weeks" with working together a "likely outcome."
"I can't comment on anything in that report. We have no additional information to share," Pac-12 commissioner George Kliavkoff told CBS Sports' Dennis Dodd on Friday. "I've been in frequent and regular contact with all the [Autonomy Five] commissioners the last few weeks about the four or five complex issues we're facing as an industry."
What does this all mean for the Big 12? Well that remains to be seen, but of course the fact that the league is not in on this report would not be a good sign. This comes a couple of weeks after the Big 12 and Pac-12 had reportedly discussed the possibility of a merger between their commissioners Bob Bowlsby and George Kliavkoff.
Regardless, the idea that conference realignment will look like it did a decade ago, with a handful of teams bouncing to various conferences and the structure of the sport remaining in tact, appears less likely by the day. The most notable change could be the College Football Playoff expansion, that seemed like a done deal just weeks ago, but now is being reconsidered by many higher ups in the sport.
Could this be a way to counteract that? It's all speculative, but is entirely possible to be part of a plan to be able to combat what the SEC is doing.