Big 12 News
Texas Nearly Joined SEC 30 Years Ago: Report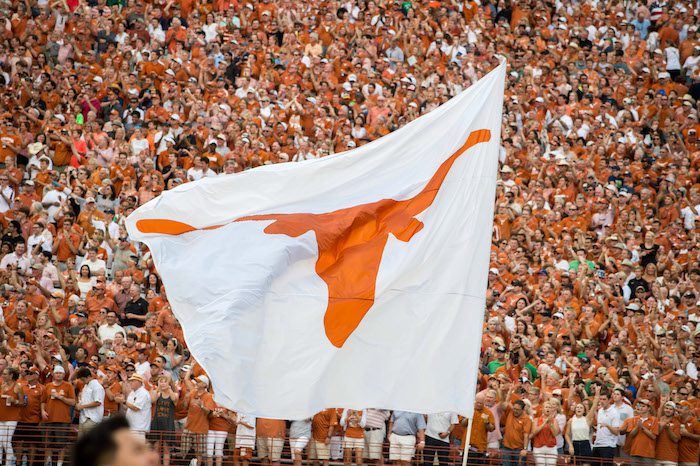 As the Texas Longhorns get set to join the SEC in 2025 with the Oklahoma Sooners, an interesting report from HookEm.com highlights how the Longhorns nearly joined the conference 30 years ago.
USA Today's Blake Toppmeyer reported that former SEC commissioner Harvey Schiller told him, "We focused on Arkansas and South Carolina, and really wanted Texas. So, something interesting happened: The (Texas) state legislature came back to me and said, 'If you take Texas, you have to take Texas A&M.' The funny part about it is that A&M was sort of lukewarm at the time about coming in."
Schiller was the commissioner from 1986 to 1989, and he said Texas was the "apple of his eye" in conference expansion, but added there wasn't much interest in Texas A&M at the time, so the packaged deal never worked out for either side.
Of course, things happen in a funny way sometimes, as both teams will ultimately end up in the SEC. But at the time, Texas and Texas A&M remained in the Southwest Conference before joining Baylor, Texas Tech and the members of the Big Eight to found the Big 12. The Big 12 started in 1996, which is when the SWC folded.
Then, Texas A&M ended up in the SEC a decade ago during the last major round of conference realignment, and now the Longhorns are set to join them no later than the 2025 season.
It's also interesting to note how heavily politicians played a role in conference realignment 25-30 years ago. Politicians are what got Baylor and Texas Tech into the Big 12, and TCU's lack of political influence that left them on the outside looking in. Meantime, some Texas politicians tried to get involved in Texas and OU leaving the Big 12, but by then it was too little too late.
Considering the social media, 24/7 news cycle world we live in, OU and Texas leaving the Big 12 remains one of the best-kept secrets in modern American sports. One day, the 30 for 30 will be worth the watch.