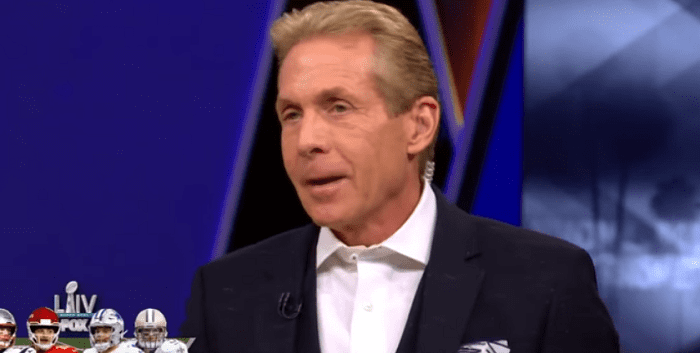 After the Oklahoma Sooners came in at No. 2 in the AP Poll on Monday, behind the Alabama Crimson Tide, one of the most notable talking heads in sports thinks the pollsters got it wrong.
FOX Sports' Skip Bayless chimed in on Monday night, saying on Twitter, "Oklahoma is better than Alabama and should be ranked No. 1." He went on to add, "Spencer Rattler will win the Heisman." But there was more in the tweet as Bayless explained his take.
Frankly, I don't think it's crazy. Rattler is the Heisman Trophy favorite for the 2021 college football season. And the OU defense is much better and is being underrated by most who aren't following the program closely. This is not the Oklahoma defense that it's been for most of the last 10 years. It's likely to be the best defense since the last round of conference realignment 10 years ago.
The Big 12 is still waiting for its first chance to play for a National Championship since the College Football Playoff was enacted and expanded to four teams. Oklahoma has made the Playoff on multiple occasions, but has yet to win a game in the Playoff.
But if there is a year that it's going to happen, this is the year there is as good a chance as any. Oh, and Iowa State might have something to say about all this as well.