Big 12 News
Nebraska Coach Scott Frost was in Favor of Cancelling Oklahoma Game: Report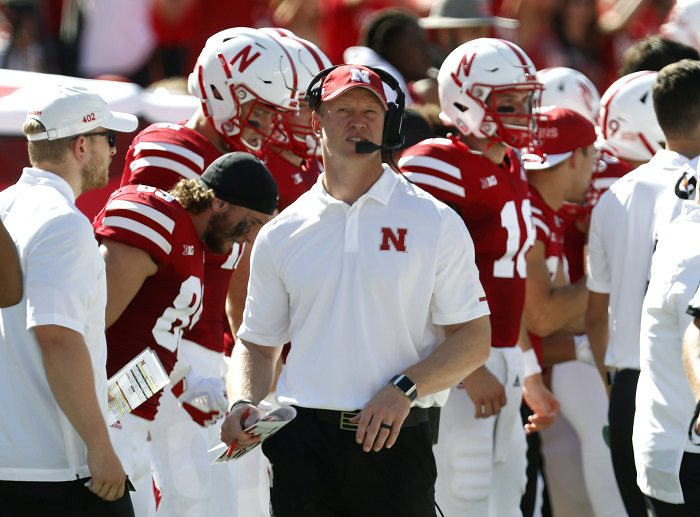 Nebraska and Oklahoma will play each other next month for the first time in 11 years. But as you may recall, that game was in question just a few months ago, when it was reported that the Huskers were exploring backing out of the match up with the Sooners.
Where did that come from? Nebraska head coach Scott Frost, according to a new report from Brett McMurphy. McMurphy reported Wednesday that the football program is under investigation for NCAA violations, but in that report also came news that it was Frost who was interested in getting out of the Oklahoma game.
According to McMurphy, it was only the public blowback from fans once his initial report surfaced that kept the Nebraska from backing out of the contest vs. Oklahoma. Plus, the report indicated that Frost had been inclined to removing the Sooners from the Huskers' 2021 schedule.
McMurphy reported:
"Earlier this year, Frost and Gerrod Lambrecht were key proponents, along with other administrators, in trying to drop Nebraska's Sept. 18 game at Oklahoma, a source said. In March, I reported Nebraska was trying to get out of playing OU, marking the 50th anniversary of the 1971 OU-NU Game of the Century. Nebraska contacted several Group of 5 Conference schools to replace Oklahoma on the schedule, sources told me. However, once my report became public, the negative blowback from Nebraska's fan base forced the Huskers to play the game as scheduled.
'Frost and Gerrod Lambrecht shopped around trying to find a replacement for Oklahoma without the permission of (then-athletic director) Bill Moos,' a source said. 'Frost was in favor of removing the Oklahoma game.'
Moos, who announced his retirement as NU's AD three months later in June, "jumped on the grenade for that debacle" and took the public relations hit, a source said."
Nebraska is scheduled to play at Oklahoma on Sept. 18 to mark the 50th anniversary of the 1971 "Game of the Century" between the two programs when Nebraska was the top-ranked team in the country and Oklahoma was right behind it at No. 2.  The two teams will then play in Lincoln during the 2022 season.