Big 12 News
Big Ten, Pac-12, ACC Alliance Announcement Expected Soon: Report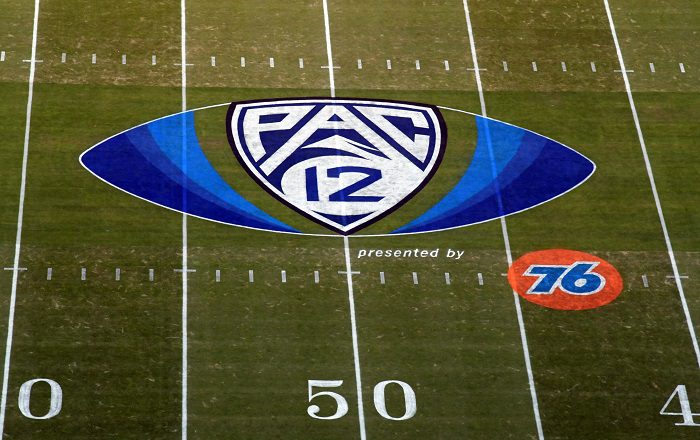 Last week itw as reported that the Big Ten, Pac-12 and ACC were discussing a partnership to counter the SEC. And on Thursday morning, a new report from Nicole Auerbach of The Athletic says that a formal announcement on this could be coming soon.
Auerbach reports:
"The Big Ten, Pac-12 and ACC are expected to make a formal announcement about their alignment soon, perhaps as early as next week, multiple sources told The Athletic. It's not yet clear how specific the announcement will be because there are so many details to iron out, although administrators in all three leagues have stressed in recent conversations that issues of governance can and should be front and center. 
Schools within the three conferences believe they are like-minded, that they want to continue to prioritize broad-based sports offerings and that the academic profile of their institutions matters — as does graduating athletes. For example, Big Ten schools sponsor an average of 24.8 sports per campus, with the ACC (23.8) and Pac-12 (22.9) not far behind. SEC schools offer an average of 19.9 sports."
What does this all mean for the Big 12? Well that remains to be seen, but of course the fact that the league is not in on this report would not be a good sign. This comes a couple of weeks after the Big 12 and Pac-12 had reportedly discussed the possibility of a merger between their commissioners Bob Bowlsby and George Kliavkoff.
Regardless, the idea that conference realignment will look like it did a decade ago, with a handful of teams bouncing to various conferences and the structure of the sport remaining in tact, appears less likely by the day. The most notable change could be the College Football Playoff expansion, that seemed like a done deal just weeks ago, but now is being reconsidered by many higher ups in the sport.
Could this be a way to counteract that? It's all speculative, but is entirely possible to be part of a plan to be able to combat what the SEC is doing.